Connie Britton Is Headed To Netflix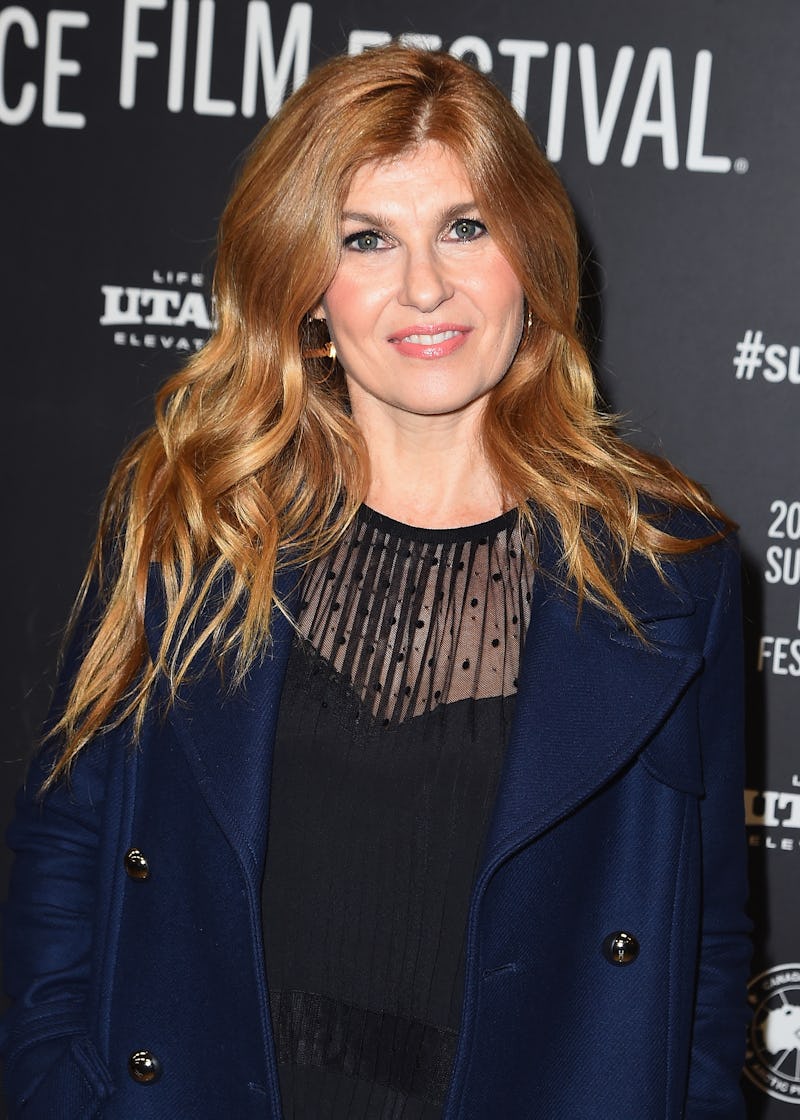 Nicholas Hunt/Getty Images Entertainment/Getty Images
If you have yet to see Thursday night's episode of Nashville, avert your eyes now. Spoilers ahead. The most recent episode of the show saw Rayna die from injuries sustained in a car accident, leaving star Connie Britton a free agent once again. Now that her tenure as a country singer is over, fans are left wondering: What's next for Britton after Nashville? There is no need to worry about Britton disappearing for long, the Friday Night Lights actor already has her next job lined up.
According to The Hollywood Reporter, Britton is set to star in Netflix's The Land of Steady Habits, a film from acclaimed director Nicole Holofcener. Based on a 2014 novel of the same name by Ted Thompson, the film follows a man in his 50s, played by Ben Mendelsohn, who leaves his comfortable suburban life and family behind in search of freedom. When a sense of freedom doesn't arrive, he decides to try to redeem himself, and in the process meets Britton's divorcée character in a strip club.
Over the course of her career, Britton has played a wide variety of women from loyal wife Tami Taylor to ambitious country star Rayna, but her latest character may show fans a new side to the actor. Details about her role in The Land of Steady Habits are still scarce at this point, but Holofcener is known for creating complicated female characters thanks to films like Friends with Money and Walking and Talking. Britton's character is sure to be just as fascinating as the other women Holofcener has brought to life over the years.
Britton is in good hands with Holofcener, and embarking on her post-Nashville career with an indie film is the perfect move for the naturalistic actor to make. In fact, during her exit interview with THR, Britton revealed she is eyeing even more indie projects for the future, and, while she is eager to take a break, she is not ruling out a return to TV at some point. "On the TV side, I would really love to do something starting at the creation and working up and would like to start from the development angle on that," Britton said.
She continued,
"I want to take a breath for a second. I've been working in network television now for 10 years straight without a break and in the middle of that, I adopted my son. I might take a little breath, but I also love working and there are a couple of independent film things that I'm excited about."
Thankfully, fans won't have to wait long to see more of Britton. While her break is well-deserved, Britton is way too talented to stay off screen for too long.