Why Fans Shouldn't Be So Quick To Blame Tia for 'The Bachelorette' Colton Drama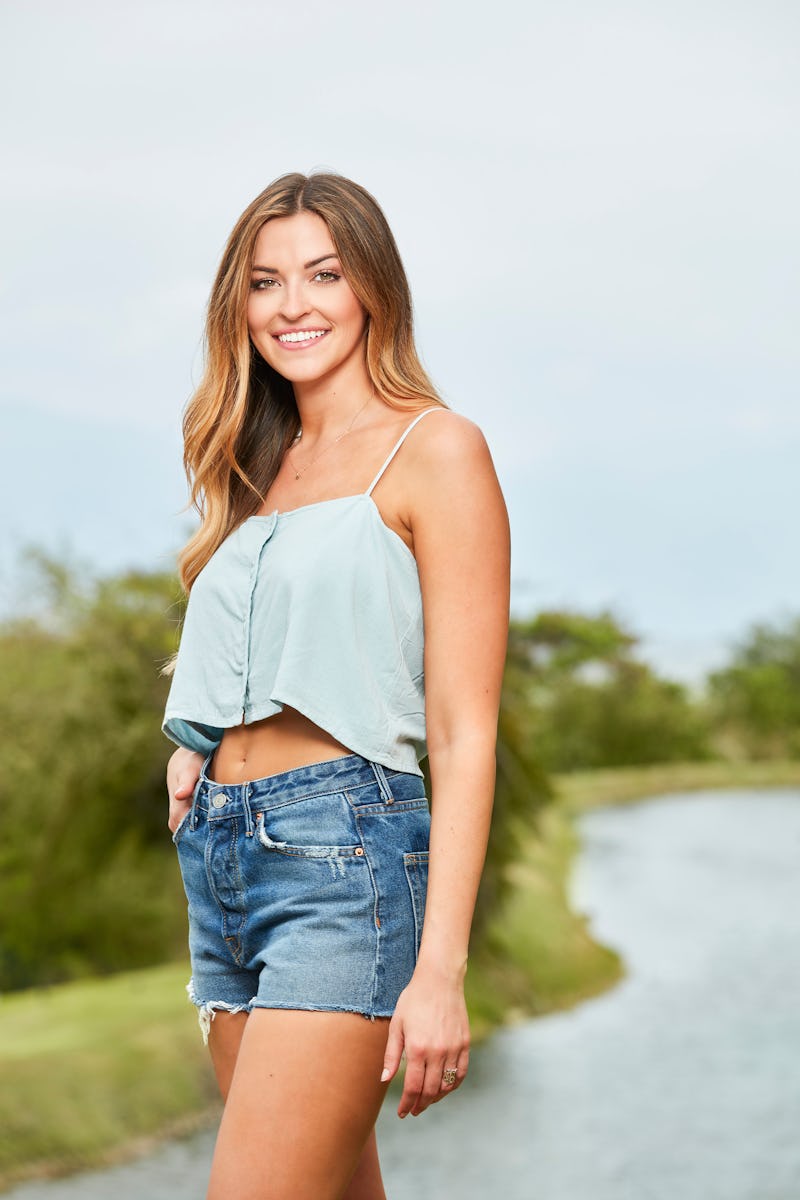 Craig Sjodin/ABC
It can be difficult sometimes to remember that members of Bachelor Nation are real people that exist outside of the The Bachelor mansion or the beach in Bachelor In Paradise. But every cast member has to return to the real world eventually, where they either go back to their lives and the careers they held before the show, or become full-time Instagram influencers. But one former contestant, Tia Booth, is breaking those rules and keeps showing up on this season of The Bachelorette. However, when you see what Tia's been doing after The Bachelorette, it's clear that she's a lot more than the love triangle drama we all see on the show.
Well, fans of the southern spitfire will be happy to know that she's been keeping bust. For one, shee will soon be gracing our television screens once again, since Tia has been announced as one of the cast members on the new season of Bachelor in Paradise! Honestly, is anyone surprised? Tia was a total standout on Arie's season, and tons of fans even wished that she had been The Bachelorette. It only makes sense that she be sent down to Mexico, where she can flirt, make friends, and maybe even find love. After all, Tia's fellow Arkansas resident and BFF Raven has found lasting love after her time on on beach. Maybe Tia is next up in the long list of Bachelor in Paradise engagements.
But Tia hasn't just set her sights on reappearing on TV since she was sent packing on The Bachelor. Judging from her social media accounts, it seems like Tia has returned to her everyday life back in Arkansas, and even returned to her career. Tia is a physical therapist in Little Rock, and judging by a super cute Instagram post featuring one of her patients, she totally loves her job. Tia might still be struggling in her love life, but it seems like she's got a handle on her career. She also shared a sponsored post (although it might have been a joke) from Velveeta, so she's obviously living her best life.
Though she's busy working, Tia's Instagram indicates that she makes plenty of time for friends, especially fellow members of Bachelor Nation. She's posted a bunch of pictures with Raven, and some more with fellow Bachelor besties Caroline, Kendall, and even Becca. It seems that those girls aren't just pretending to be close friends for the camera, they truly all do hang out and get along! If you can't find love on The Bachelor, then at least you can find some really great friends, which honestly might be an even better outcome.
But even though Tia has resumed her normal life back in Arkansas, she hasn't been able to escape the swirl of controversy that has surrounded her past relationship with a current contestant on Becca's season, Colton Underwood. Colton confessed to Becca early in the season that he had a previous relationship with Tia before he found out that he was going to be on The Bachelorette. Finding out this shocking information, especially about one of her close friends initially threw Becca for a loop, but after talking to both Colton and Tia about it, she was reassured that the relationship hadn't been serious.
"It would have been more complicated if we were an exclusive couple. That was never a thing," Tia told Us Weekly about her relationship with Colton. "We knew logistically it wasn't really going to work."
Despite that reassurance, the drama is far from over. Tia returned to the show and pulls Becca aside during a brunch with a bunch of the former Bachelor contestant besties. She says in a promo for the episode, "I just have to be honest...it makes me sick to my stomach." Though we aren't given context for what exactly they're talking about, you can bet your final rose that it's Colton.
There is also a rumor circulating on the internet that Colton eventually gets added to the Bachelor in Paradise cast, too, though fans will have to wait to see how that pans out. Could it be that Tia and Colton's initial connection was stronger than either of them let on? Did Tia's confession to Becca cause him to be eliminated from the show? All will be revealed in good time, on what I'm sure Chris Harrison will christen "the most dramatic season of Bachelor in Paradise yet."
Just looking at her social media accounts, Tia has a whole lot more going on than "stirring up drama" on The Bachelorette. Although a love triangle is always captivating, Tia's way more than what Bachelor Nation sees on TV.