Cloak & Dagger Could Be Facing Off Against These Marvel Villains In Season 2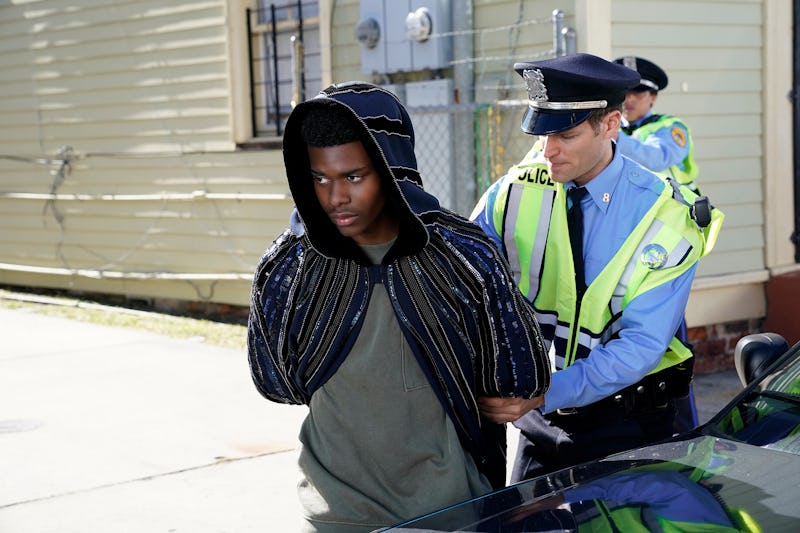 Alfonso Bresciani/Freeform
Tyrone (Aubrey Joseph) and Tandy (Olivia Holt) are at the center of several perilous situations ahead of the Aug. 2 season finale. The penultimate episode of Cloak & Dagger Season 1 ended with Tyrone on the run from police after being framed for Officer Fuchs' (Lane Miller) murder. He has crossed Detective Connors (J.D. Evermore), who shot and killed his brother (Marqus Clae) eight years ago, and now his life will never be the same. Tandy and her mother (Andrea Roth) are in imminent danger after a Roxxon assassin showed up at their house. And, another Roxxon explosion might put the entire city of New Orleans at risk and only the divine duo can save the day. The season finale may resolve these problems, but what's next for the burgeoning heroes? The Cloak & Dagger Season 2 premiere date hasn't been revealed yet, but there is some news.
Freeform confirmed that fans will get 10 more episodes in spring 2019. The network announced Cloak & Dagger's renewal at San Diego Comic-Con and said production would begin this fall, per GameSpot. Showrunner Joe Pokaski also revealed to Collider that, in true Marvel fashion, the show will feature a post-credits scene at the end of Season 1. Pokaski said there will be some questions at the end of the season but he promises that the post-credits teaser has something "tremendously definitive." Marvel fans love a good clip filled with Easter eggs and tidbits to over-analyze during a long hiatus.
The events of the finale are a mystery yet, but there are a few things that fans can expect and hope for next season of Cloak & Dagger, based on what they've seen so far.