How Corinne & Demario Plan To Address The 'Bachelor in Paradise' Scandal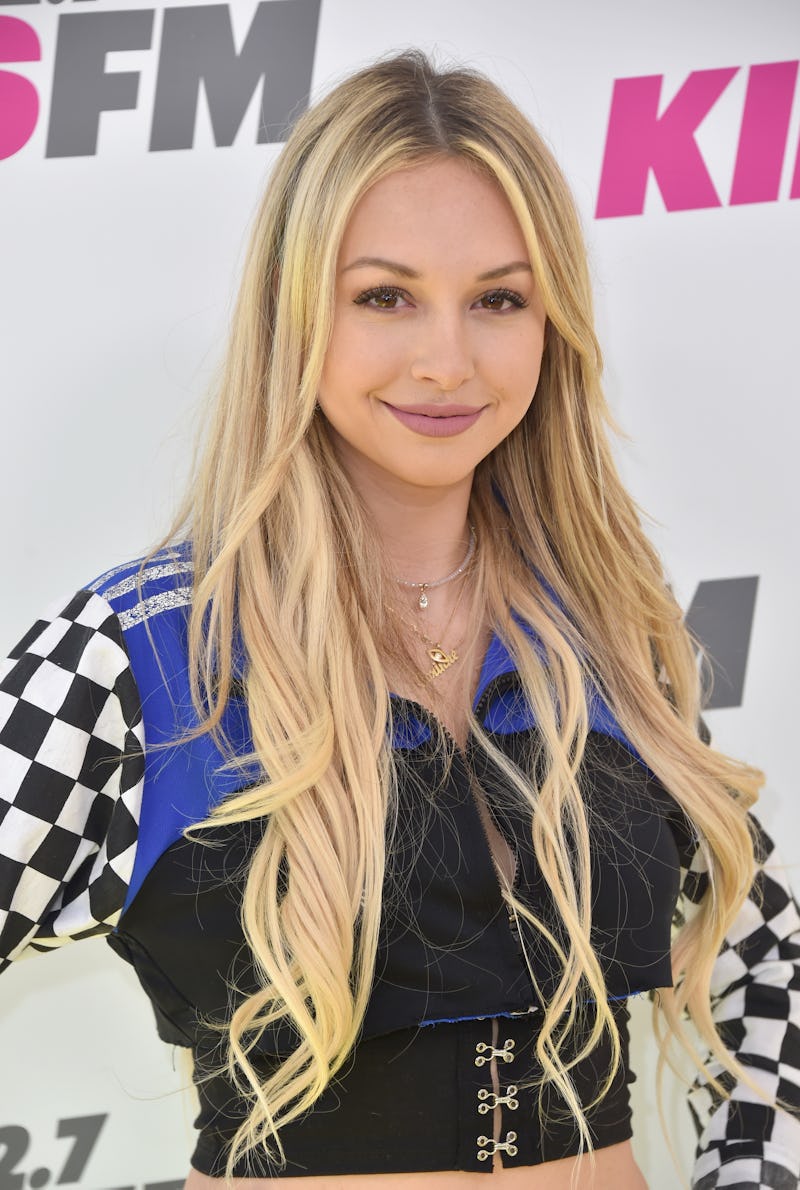 Frazer Harrison/Getty Images Entertainment/Getty Images
As calamity surrounding the controversy that rocked reality television seems to have finally started to settle, an upcoming sit-down with Corinne Olympios and DeMario Jackson may reveal what really happened between the pair during their Bachelor in Paradise filming this past June. But when exactly is the Corinne and DeMario interview happening?
Although there has not been an air date divulged just yet, Paradise host Chris Harrison did manage to spill some interesting details about his forthcoming plans to interview the duo and reveals that the chat will most likely not be part of the BiP Season 4 reunion special. He tells ET, "I'm going to sit down with DeMario and Corinne as part of a sit-down talk with the two of them."
It's worth noting that although neither Olympios nor Jackson returned to the house in Mexico after the controversy resulted in a filming hiatus, both have seemingly remained a huge part of the Season 4 storyline. The first promo noticeably plays up the controversy, making it seem like one of the bigger storylines this season, which premieres Aug. 14.
However, Harrison expressed uncertainty on what exactly his interview with the pair will encompass, following his most recent experience with Jackson during the Bachelorette: Men Tell All taping. Harrison says he was "surprised" by Jackson's "bad choices" during the MTA interviews and is now unsure of how the conversation will play out. He continues,
"Honestly, after tonight I don't know how that dialogue's going to (go), I thought I had an idea before tonight, but I also thought we'd have a better moment than we had tonight. So, I don't know. Now I'm not really sure how it's going to be. We'll see."
It is reported that both Olympios and Jackson will, some time in the near future, participate in a face-to-face discussion to share their sides of what exactly went down on the BiP set as indicated by ET. The moment will, hopefully, serve as a platform to clear things up and offer fans some closure on the incident that halted production as producers launched a full investigation into the murky matter.
There is a lot that still remains unclear surrounding the incident, as both parties have only spoken out individually about the scandal. Bringing them together will allow for a conversation that will hopefully clarify some of the questions that continue to linger.