The Launch Date For Winter 'Love Island' Has Been Revealed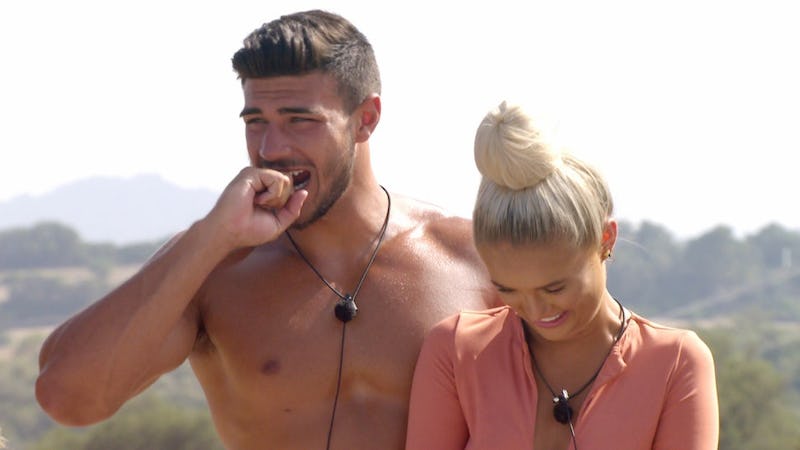 ITV
Summer couldn't seem farther away but, you guys, this year you have something to look forward to during the colder months. But when will Winter Love Island 2020 start?
Well guys, ITV have confirmed that Jan. 8, 2020, is the date to mark in your diary, but what else do we know?
The show is set to be filmed out in South Africa, where it'll be lovely and hot this time of year. The show's host was initially going to be Caroline Flack. However, Flack chose to pull out of the hosting duties after an incident at her home on Dec. 17, 2019.
The Radio Times reports that Flack made a statement via her Instagram account saying, "In order to not detract attention from the upcoming series I feel the best thing I can do is to stand down for Series 6." She went on to say, "I want to wish the incredible team working on the show a fantastic series in Cape Town."
As of yet, it hasn't been announced by ITV who'll replace Flack at the helm of the hotly anticipated show. I contacted their press department and will let you know as soon as I've heard back. However, some of the names being bandied about include Irish stars Laura Whitmore and Maura Higgins.
Although ITV hasn't revealed anything about the contestants, according to The Sun, at least one person has been confirmed. They're reporting that Leeds-based personal trainer and model Ellis Iyayi will be a part of the show. And with a job description like that and the physique to match, there's absolutely a chance that Iyayi will be keeping us company during January. I have reached out to Iyayi's agency Fomo Models to see if they have any info about the news that he may be joining the series. I'll let you know if I hear anything back.
This article was originally published on