Here's Where To Watch The Grammy Nominations, Which Are Coming REALLY Soon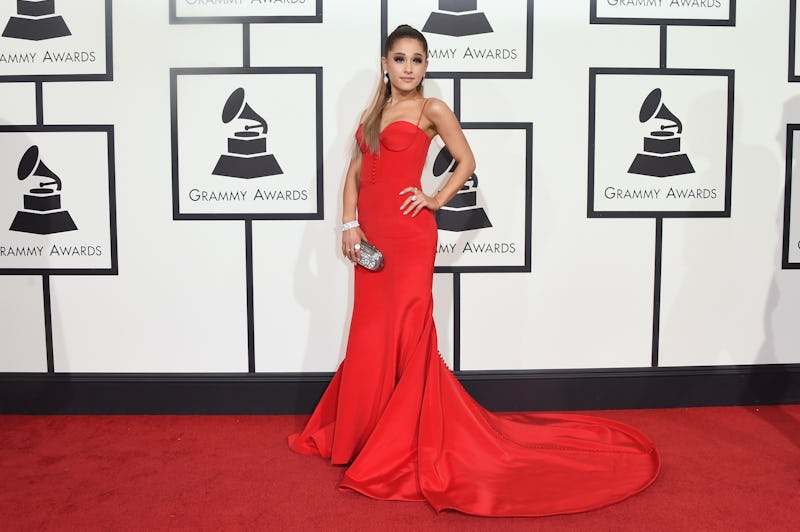 Jason Merritt/TERM/Getty Images Entertainment/Getty Images
Drake, Ariana Grande, and Cardi B. These are just a few of the artists who will be waiting with bated breath to see whether they made the final list of nominees for the 2019 Grammy Awards. For those diehard fans who want to follow along right with them, there's a few different ways to watch the 2019 Grammy nominations when they're announced on Friday, Dec. 7.
Originally, the Grammy nominations were scheduled to be announced on Wednesday morning, but were delayed two days due to former President George H.W. Bush's funeral. YettThe extra days of waiting only added to the suspense and gave fans a little extra time to plan accordingly.
For those who want to sit down in front of a proper TV, CBS will broadcast a few select categories at 8:30 a.m. EST during CBS This Morning. For the first time, Apple Music will also announce select nominees along with CBS. If you'd prefer to scroll through the nominees, at 8:45 a.m. EST, Grammy.com will share the complete list for all 84 categories.
This year's nominees list will look a little different thanks to recent changes the Recording Academy made. Earlier this year, the academy announced the Grammys four major categories — Album of the Year, Song of the Year, Record of the Year, Best New Artist — will expand to include eight nominees instead of the usual five.
This change was put in place to create a more inclusive group of candidates in some of its major categories where women and people of color are too often left off the list. While last year's Album of the Year nominees were majority artists of color with JAY-Z, Childish Gambino, Kendrick Lamar, and winner Bruno Mars, it only included one woman, Lorde.
According to Variety, in a press release from the Recording Academy stated, "This change will better reflect the large number of entries in these categories and allow voters greater flexibility when selecting this year's best recordings."
But, it's not just this year's best recordings that could make the cut. Being that the eligibility period for this year's Grammy nominees was Oct. 1, 2017 and Sept. 30, 2018, there are a few 2017 albums that could be nominated like Taylor Swift's Reputation, which came out Nov. 17, 2017, and Sam Smith's The Thrill Of It All, which dropped on Nov. 3, 2017. Both albums could even earn an Album of The Year, according to critic.
The Grammys eligibility guidelines also mean that a few newer releases won't be eligible this time around either like Ariana Grande's "Thank U, Next," which will have to wait until next year's Grammys. Don't worry, though, Grande's Sweetener, out Aug. 17, is eligible for this year's awards and certainly on the list of this year's possible Album of the Year nominees.
As for the the eight artists that might be vying for the coveted gold gramophone for album of the year, there has been some consensus from critics. Vulture guesses Janelle Monáe will be an Album of the Year nominee, along with Grande, Drake, Cardi B, Kacey Musgraves, and The Carters. Similarly, Variety similarly predicts Drake, Cardi B, Monáe, and Musgraves, adding Sam Smith, the Black Panther and The Greatest Showman soundtracks to their list.
Luckily, on Friday fans will no longer have to guess, they'll finally know the nominees for this year's Grammy Awards, airing Feb. 10, 2019.