Jennifer Holliday Is Raising Plenty Of Eyebrows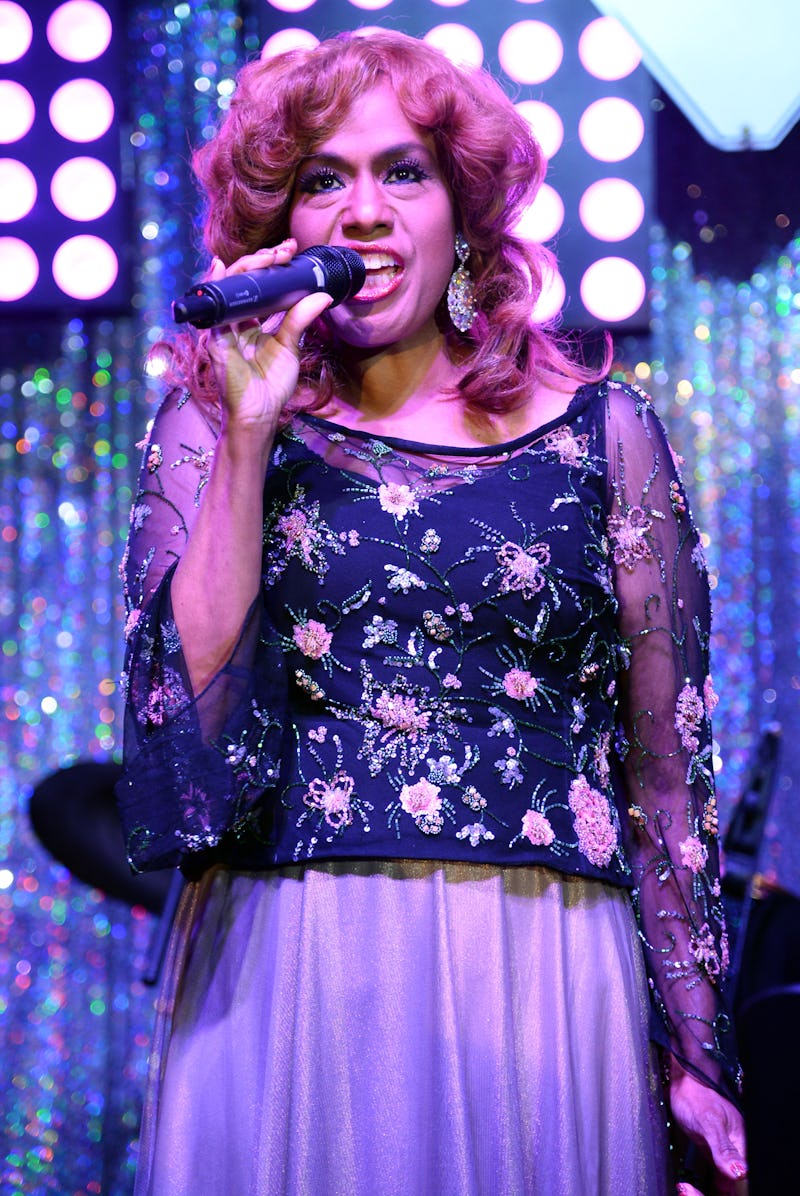 Theo Wargo/Getty Images Entertainment/Getty Images
There are a lot of feelings circulating upon the announcement of the performers for president-elect Donald Trump's inauguration. Head-scratching (because why 3 Doors Down?), resignation (because, of course, Toby Keith), and finally a bit of confusion because Broadway singer Jennifer Holliday may perform at the inauguration. Holliday's inclusion is confusing for a number of reasons. First and foremost, who is Jennifer Holliday? She's a Broadway performer, but how did that lead to her getting roped into these inauguration conversations? At the time of this report, it is still unconfirmed whether she is actually performing. Conflicting reports from credible sources — The Hollywood Reporter and TheWrap — state that Holliday is and is not performing, respectively. Who are we to believe?
Update: In an open letter published on TheWrap on Saturday, Holliday confirmed she is not performing at the inauguration, apologizing for what she called "lapse in judgment." Holliday's publicist told Bustle via email, "Jennifer did write the letter in the middle of the night and it's authentic. She is definitely not performing and the inauguration committee is aware of her decision not to perform."
Earlier: To those unfamiliar, Holliday is best known as originating the role of Effie in the Broadway hit musical Dreamgirls. She has been a legend of the Great White Way for years now, with additional roles in shows like Grease, Chicago, and most recently, The Color Purple. Holliday is also a famous gospel singer and R&B recording artist. Her most famous song, however, is Effie's major Dreamgirls solo, "And I Am Telling You." She has performed this song repeatedly over the years, including a spectacular rendition on American Idol a few years ago.
Given her long career in theater and music, it's no surprise the Holliday would be on the shortlist for performers at a major ceremony. But it is this ceremony, Trump's inauguration, that is causing many brows to furrow and hands to be wrung. There have been jokes made around her famous Dreamgirls ballad and the possible inauguration performance. Fans have taken to Twitter to voice their disappointment that Holliday could be included in such a conversation, with some threatening to boycott her and her music.
But what those on Twitter take issue with is that, whether she will indeed perform or not, she is even being included in the same breath as inauguration performers Jackie Evancho, Toby Keith, and 3 Doors Down. It's not difficult to see that Holliday, as of now, would be the only performer of color in the line-up. Holliday's inclusion in the conversation is being perceived as a poor reflection on black Americans, many of whom did not vote for Trump, and antithetical to their feelings about the incoming president.
It should be stated that Holliday has not gone on record to endorse Trump, confirm that she is performing, or make any other major political statements at this time. Any report, including the report from trusted news source The Hollywood Reporter, should be taken with a big grain of salt.
Even if Holliday does not go through with performing at the inauguration, this moment could mark a shift in her career prospects. Simply being approached to perform now gives cause to question and serious pause, as seen in what happened with Paul Anka. Will Holliday's career be affected in the long-term because of this momentary association with Trump? The answer is unclear.
No matter what happens, this inauguration is going to be (to put it mildly) one for the record books.