Why You Shouldn't Look At The Nude Pics Allegedly Of Blac Chyna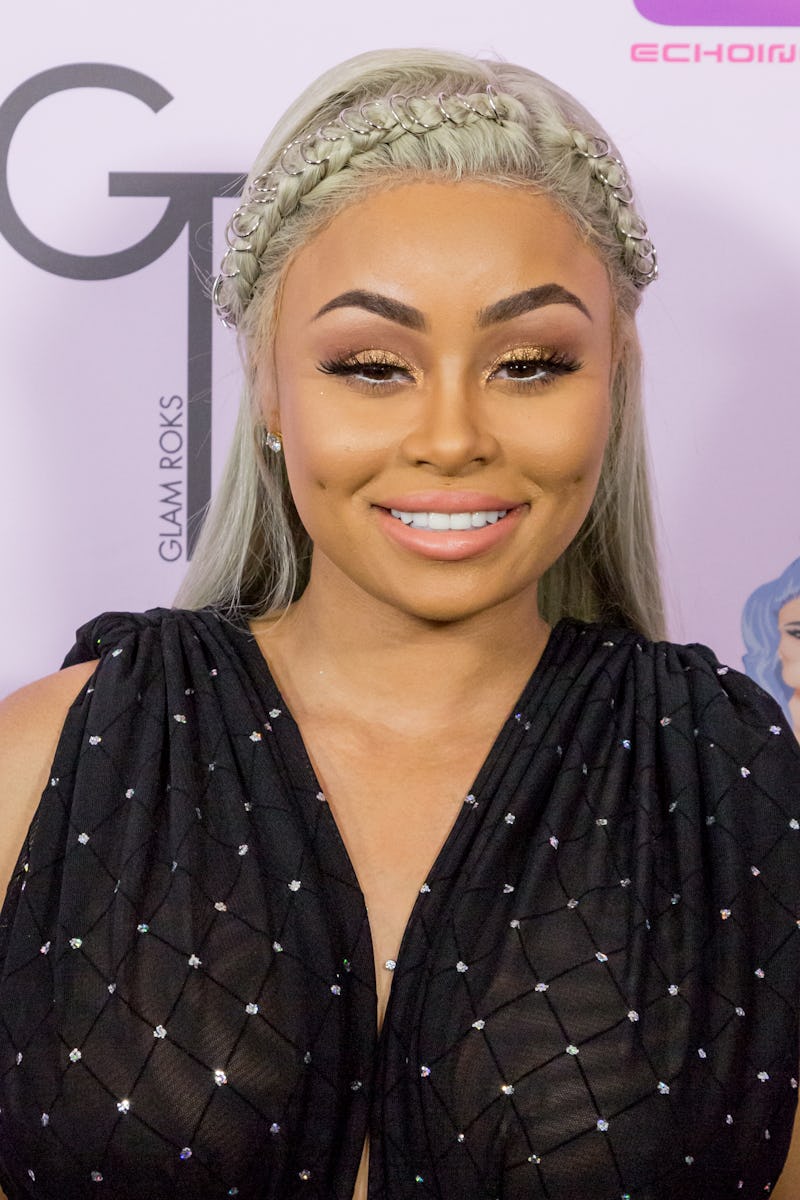 Greg Doherty/Getty Images Entertainment/Getty Images
Rob Kardashian and Blac Chyna certainly have had a tumultuous relationship, but things took a turn for the worse Wednesday when the Keeping Up With the Kardashians star not only shared a series of Instagrams about Chyna, but also posted nude photos allegedly of her. Kardashian's Instagram account has since been deleted. All of this is disconcerting to say the least, but one important thing people should keep in mind is that whether the images are real or not, you shouldn't look at the nude photos allegedly of Chyna. Bustle has reached out to reps for Kardashian and Chyna for comment on the allegations they have made about each other and about the nude photos, but did not receive a response at the time of publication.
UPDATE: Blac Chyna's lawyer told ABC News in a statement "We are considering all legal options and recourses at this time." Bustle has reached out to Kardashian for comment, but did not receive a response at the time of publication.
EARLIER: First and foremost, if the pictures shared by Kardashian are actually of Chyna, which he claims she sent to him, and were posted without her knowledge or consent, then nobody should be looking at them. If this is the case, it is a complete violation of Chyna and an invasion of her privacy. Even if the images are not of Chyna, it's wrong to stare at them. Let's say they aren't of her — who is in the photos, then? Where did they come from? Did this person give Kardashian permission to share such images on his Instagram for the world to see? There's a lot to think about here. Basically, it's a messed up situation that is complicated, crosses the line in more ways than one, and has many unknowns.
Kardashian posted the images for a reason, which seems to be because he is upset with the 29-year-old, including over his claim that she allegedly cheated on him. The nude photos were shared out of anger and to seemingly humiliate Chyna. Looking at them is contributing to Kardashian's negative conversation about Chyna.
No matter who is at fault regarding their relationship or who is responsible for what may have transpired — Chyna has claimed in since-deleted Snapchats that Kardashian abused her — to share explicit images of someone is wrong. It's clear how furious Kardashian is at Chyna and how he is willing to do whatever it takes to show just that. Based on his recent Instagram actions, it sure seems like the 30-year-old is trying to get revenge on her by posting nude photos that were probably meant to be private for everyone to see. There is nothing OK with that, whatsoever.
Despite Kardashian's Instagram account being deleted, the photos are out there in the internet universe now. (And Kardashian has since moved to Twitter, where he has reposted the images.) This is something Chyna has to live with now. She will forever be associated with these photos.
So far, there's no evidence that Chyna consented to having nude photos of herself shared, so rather than encourage him and the drama that he's started by looking at the photos, don't.