This Is Why There's No E! VMAs Red Carpet This Year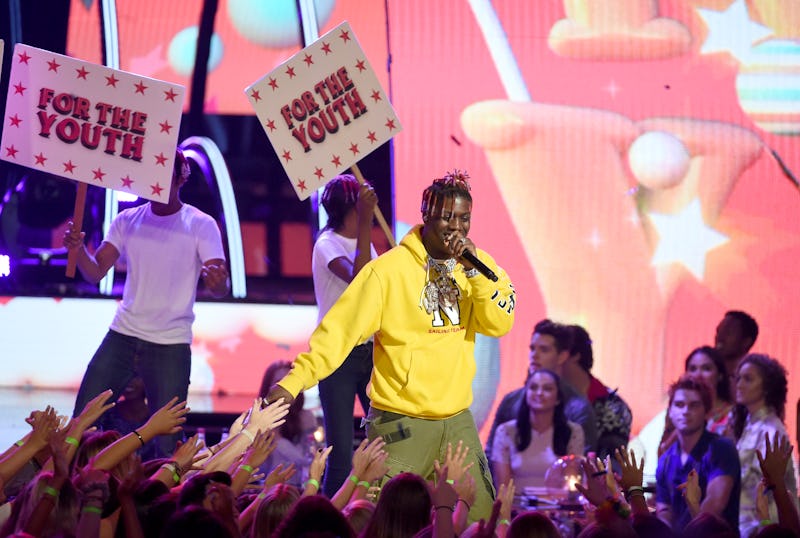 Kevin Winter/Getty Images Entertainment/Getty Images
On Sunday, the year's best musicians will be receiving well-deserved honors for their work at MTV's Video Music Awards (VMAs). Before they can run up on stage to accept one of those shiny Moon Person trophies, the stars will have to walk the red carpet, but things are going to be a little different this year. For starters, E! won't be hosting the Red Carpet VMAs Special. In years past, the channel has been ready to meet and greet celebs as they prepared for a night of music and surprises. However, this year, MTV is hosting the VMAs solo.
E! hasn't made an official announcement about why they're sitting this year out, but it likely has something to do with the changes happening at MTV. The music channel is going through a re-branding period, and that extends to the VMAs. The first changes made to the ceremony were replacing the Moonman with the gender neutral Moon Person, and de-emphasizing gender in the award show categories. MTV's next big change for the night will be in how the red carpet will be conducted. The cable channel has big plans for the pre-show, starting with a futuristic design that will get celebs out of the heat and into an air conditioned domed tent.
The Hollywood Reporter reports the new look will also feature art installations, tunnels that will play up the night's celestial theme, and even pre-show performances. MTV's Terrence J and rapper Lil Yachty will be hosting the red carpet event, which will air on MTV and the channel's live TV site at 6:15 p.m. EST. These changes are all about creativity and giving MTV more control over the beginning of the evening.
Garrett English, executive vp event programming, specials and news at MTV, VH1, and Logo told THR,
"Red carpets typically function outside, and in Los Angeles, that usually puts you in the late afternoon and in the blazing hot sun. So it's nice because it means that we get to have air conditioning this year. For us, it puts us in a place where we have control over light and we're able to build an environment that is much more aggressive creatively."
Additionally, MTV's red carpet VMAs pre-show will be able to bring fans more music than ever before thanks to larger spaces for performances, and it will offer the guests a more comfortable experience. E! is a red carpet staple, but it sounds like MTV has all of their bases covered this year. The red carpet is changing with the times, and you aren't going to want to miss seeing the results.