The Rob & Chyna Situation May Not Legally Be "Revenge Porn"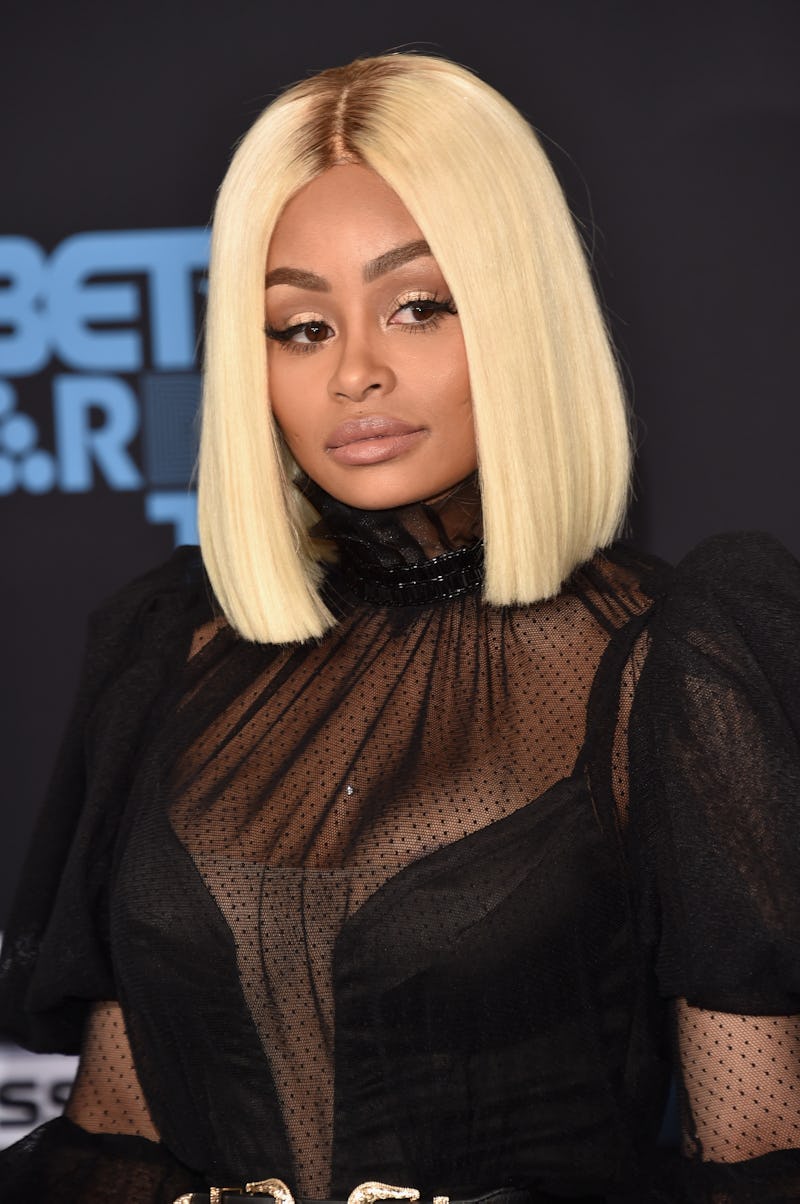 Alberto E. Rodriguez/Getty Images Entertainment/Getty Images
In a series of Instagram posts on Wednesday, Rob Kardashian shared alleged nude photos of Blac Chyna, along with a series of accusations about drug use and cheating. While the photos, if real, appear to possibly cross into illegal territory, TMZ reported that this may not be the case. The reason why the alleged Blac Chyna nude photos may not legally be revenge porn seems to come down to a single Instagram like. But a single like on social media seems like very little to judge anything on. (Bustle has reached out to reps for Chyna and Kardashian for comment on the claims and posts each of them made on July 5, but did not receive an immediate response.)
UPDATE: Blac Chyna's lawyer told ABC News in a statement "We are considering all legal options and recourses at this time." Bustle has reached out to Kardashian for comment, but did not receive a response at the time of publication.
UPDATE #2: Kardashian's lawyer told TMZ in a statement that Kardashian's actions were a "spontaneous reaction that he regrets" and that they will not be contesting the restraining order. "Rob's only concern is for the well-being of baby Dream," the statement finished.
EARLIER: According to Cyberbullying.org, which breaks down state sexting laws, the October 2013 "revenge porn law" ruling in California states,
"Any person who photographs or records by any means the image of the intimate body part or parts of another identifiable person, under circumstances where the parties agree or understand that the image shall remain private, and the person subsequently distributes the image taken, with the intent to cause serious emotional distress, and the depicted person suffers serious emotional distress, is guilty of disorderly conduct."
As NBC News reported when the law first passed, being convicted of this misdemeanor could result in 6 months in jail, as well as a $1,000 fine. This is the same ruling that TMZ's report argued that may prevent Kardashian's actions from falling under the category of "revenge porn." The site states that Chyna reportedly liking Kardashian's photo may prove a lack of emotional distress. TMZ also reported that by liking the photos, Chyna may not be trying to keep the photos private. However, that conclusion feels like somewhat of a leap.
It seems unfair to base so much on a single Instagram like. Considering there are a variety of reasons someone might take half a second to tap that little heart button, ranging from amusement to snark to passive-aggression, there doesn't seem to be enough evidence to prove that a like is akin to consent or approval. It should be noted that Instagram doesn't have many other forms of acknowledgment for a post, unlike Facebook which offers a range of emotions (angry, laughing, happy, and sad reactions among others). It's entirely possible that Chyna liked a photo simply to acknowledge she'd seen it. It seems a little farfetched to assume that the tapping of a button can only mean one thing.
While it's not fair to jump to conclusions, the photos posted by Kardashian appear to be incredibly invasive, whether they are actually photos of Chyna (as he claims) or not. One thing is for certain in all the back and forth between these two: It will probably take more than a single Instagram like to determine what actually happened here, or how Chyna really feels about it.