Wear Red To Support A "A Day Without Women"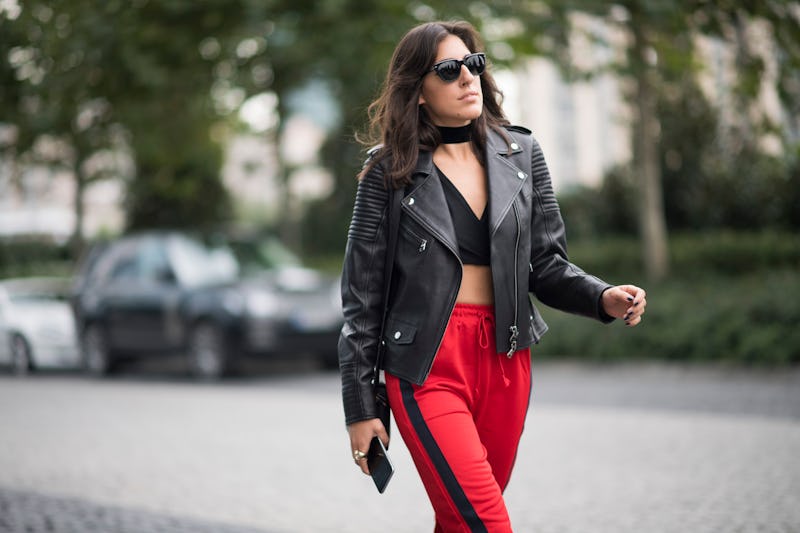 Timur Emek/Getty Images Entertainment/Getty Images
Wednesday is International Women's Day. Year after year, International Women's Day honors the achievements of women around the world and the work left to be done, but this year, there's much more to it than that. It's also "A Day Without a Woman," and that's why women are wearing red on Wednesday.
A Day Without a Woman has been organized by the group behind January's Women's March on Washington. The Women's March — in D.C. and around the world — brought hundreds of thousands of women together in city streets and public places, sending a message to the newly minted Trump administration on the day after the president's inauguration. Now, the march organizers want to maintain the momentum with a bold celebration on International Women's Day.
For nearly 100 years, International Women's Day has been celebrated on March 8. It recognizes the fight for gender equality and unites women around the world for the common goal of female empowerment. Over time, the occasion has been marked by protests, parades, and all kinds of gatherings. This year, there is plenty for women to protest. Although A Day Without a Woman isn't specifically billed as a protest, organizers have encouraged women to work together to send a strong message.
Perhaps the boldest action that organizers are encouraging is a strike. Last month, immigrants organized a strike for "A Day Without Immigrants," causing some businesses to close and many Americans to pay attention. On Wednesday, women in the United States may skip work to send the message to employers, lawmakers, and others that women ought to be valued in the workplace and in their everyday roles.
Whether they participate in the strike or not, the most obvious action that women may take on Wednesday is to dress the part. On their website, the Women's March organizers have encouraged women to "wear RED in solidarity." It's a bold color for a bold statement.
Beyond striking and wearing red, women will keep the conversation going with themed hashtags, including #DayWithoutAWoman and #WomensStrike. That conversation — and the celebration it's a part of — won't be limited to the United States either. Women around the world have planned to support A Day Without a Woman. That's the kind of unity that the world's women need — and it is perhaps the most fitting way to honor a special day that has united women around the world for almost a century.