The Truth About Cheryl & Liam's Rumoured 'X Factor' Reunion Is SO Heartbreaking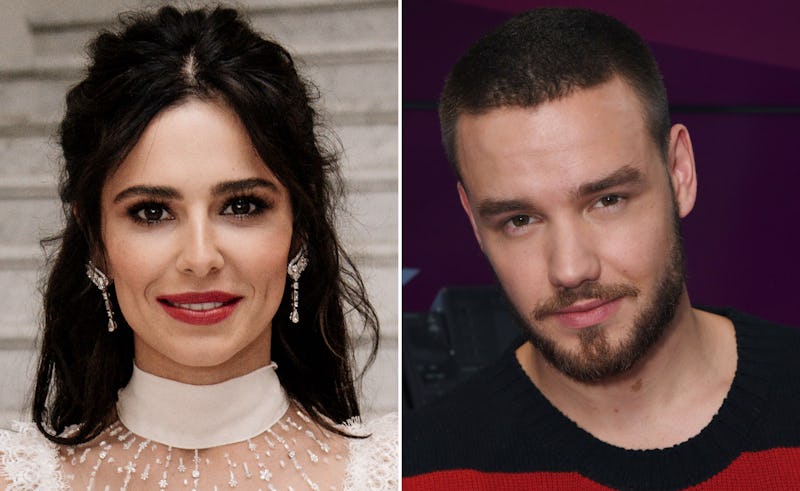 Stuart C. Wilson/Getty Images Entertainment/Getty Images /Gareth Cattermole/Getty Images Entertainment/Getty Images
Cheryl dating Liam Payne feels like a distant memory. They went from X Factor judge and contestant to boyfriend and girlfriend to mum and dad to exes. Now, word on the street is that they might be joining forces once more on the show where they first met. You see, Payne's new single 'Polaroid' was originally intended to be a collaboration between him and Cheryl. While that didn't happen in the studio, fans are hoping it might happen on stage. So, is it true? Will Cheryl and Liam Payne duet on X Factor?
As reported by the Daily Mail, 'Polaroid' was supposed to feature both Payne and Cheryl's vocals. But that didn't happen. Any plans for a duet were scrapped when the couple broke up back in July. The collaboration that never came to be was brought to light when musician Jonas Blue spoke to the Daily Star on Oct. 11. The DJ, who collaborated on Payne's latest single 'Polaroid', told the paper: "About a year ago I said to my manager that I would love to do a collaboration with them both and I reckon it would have been 'Polaroid'."
However, it didn't happen due to the couple parting ways. But as Payne has new material to promote, and Cheryl reportedly finishing up her latest album which she will also want to promote, will the pair join forces on stage? I mean, a surprise reunion live on X Factor certainly wouldn't harm album sales.
Well, one thing's for sure; X Factor bosses do want to have them both on the show. A source told The Sun that producers are "keen to have both stars perform." However, it's looking unlikely a duet is going to happen. At the moment, the paper claims that show staff are "going to measures to ensure that they don't cross paths" just in case either of them feel uncomfortable given their current situation.
Cheryl's reportedly set to perform her new single 'Love Made Me Do It' on the show — which the internet suspects is about Payne — while he will be performing 'Polaroid' at some point when the live shows start. There were rumours that the lyrics in 'Polaroid' were about Cheryl. However, Blue put that suggestion to bed during his interview with the Daily Star. "It was written ages ago. Claims the track is about Cheryl are not true at all, me and JP [Cooper] wrote it."
On the other hand, Cheryl's new single might reveal a lot more about the payne of love. "She's not holding back on her feelings and inevitably it will lead to a lot of speculation," a source close to her told The Sun. When she takes to the stage to sing this number, it'll be her first performance on X Factor in four years, according to the Daily Star.
But as the source told The Mirror: "Both have written about the breakdown of their relationship in their new music, so they could end up singing about their break-ups on the same stage."
Well, if that's what it takes to get Payne back in the charts, then I'm here for any and all drama that goes down. I've reached out to their reps, so stay tuned.