Donald Glover's 'Deadpool' Won't Affect Atlanta... Right?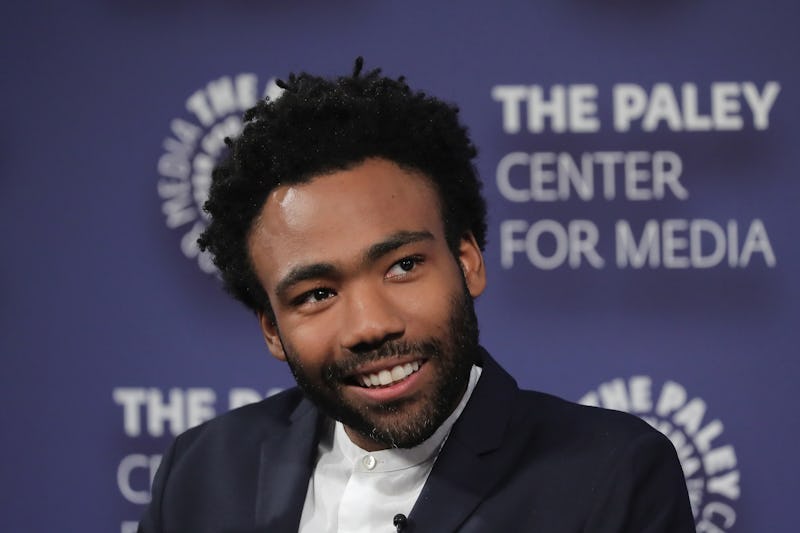 Neilson Barnard/Getty Images Entertainment/Getty Images
In direct proof that the universe can truly be forthcoming with gifts when it wants to be, Donald Glover has co-created a Deadpool animated series with his brother, Stephen Glover. Which, like, damn right they have, guys. As reported by Variety, the Deadpool animated series will air on FXX, with a 10-episode first season of the show expected to debut in 2018. Both Donald and Stephen will serve as showrunners, executive producers, and writers of the series. But already I have one major concern: how will the Deadpool animated series affect Atlanta?
As you likely well know by now, both of the Glover brothers are key parts of the show (Donald created, stars in, writes, and even sometimes directs the show, while Stephen is a staff writer for it). So being tied up in the involvement of the Deadpool animated series could complicate the future of Atlanta. Further complicating things is that, on top of both Stephen and Donald's commitments as the makers of terrific TV shows, Donald's career is colossal at the moment.
In addition to starring in this year's upcoming Spider-Man: Homecoming, Donald is also playing Lando Calrission in the upcoming Han Solo movie (or, Childish Landino, as I now affectionately call him), as well as voicing Simba in the live action remake of The Lion King. Maybe I'm easily put off by the appearance of a stacked schedule, but I'm definitely worried about where Donald is going to find the time for more Atlanta.
However, before we all start freaking out too much about that, I feel like there's definitely some hope.
It's worth remembering that there was already an announcement made in January of this year that Season 2 of Atlanta is delayed until 2018. At the time, most people assumed that this was understandably due to Donald's acting commitments, but it seems plausible to me that it could have also been because the two brothers were already planning for this Deadpool animated series.
There's still the possibility, however, that the production of this new show could delay Atlanta even further — but I'd like to believe otherwise. Back in January, when the news of Atlanta being delayed was announced, it was done so at the same time that FX announced that Donald had signed an exclusive deal with the network. A spokesperson for FX called Donald "a remarkable artist," and described the deal as being able to "allow him to continue turning his creative vision into incredible television."
Clearly, this Deadpool animated series is the next step, so I definitely think it's worth keeping some faith that he hasn't abandoned Atlanta, and that the second season of the show will still arrive in 2018, as promised. Until then, heat me up some chimichangas, because I am so ready to see the Glover brothers' take on Deadpool.