No, Masturbating Won't Make You Less Likely To Get Off During Sex — But Here's What It Will Do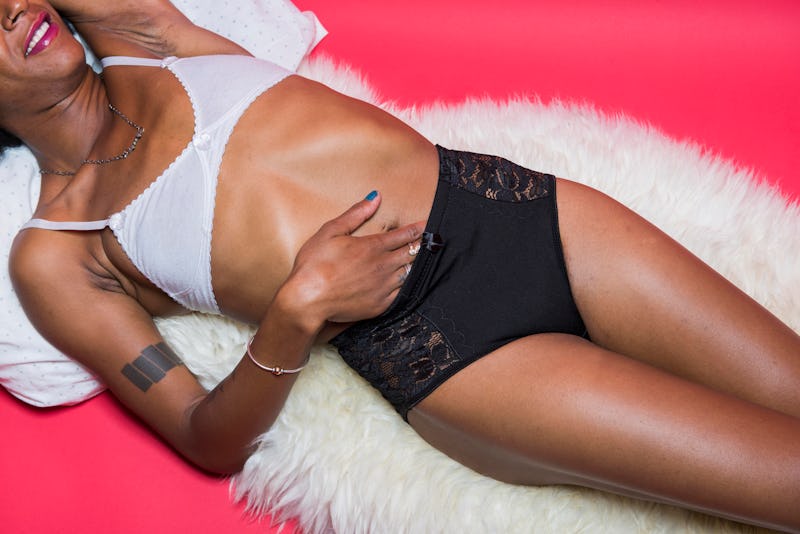 BDG Media, Inc.
Since the beginning of time a lot of myths have circulated around masturbation. From hairy palms, to blindness, to the root cause of acne, to worst myth of all, women don't masturbate, it seems that each generation has their own pot of urban legends specific to masturbation. While, for the most part, these are entertaining, because who really believes that they're going to grow hair on their palm from rubbing one out too much, there's still harm in these ideas. Even the ones that give us a giggle perpetuate the thinking that masturbation is wrong, because if it wasn't, then such mythology wouldn't exist. I mean, no one has ever said that eating too much pizza would result in hairy palms or that women don't eat too much pizza, because eating pizza has never been considered wrong. And neither pizza or masturbation are wrong.
Because masturbation is still taboo, there are still many concerns and misconceptions. Dr. Laura Deitsch, aka Dr. Shameless, Vibrant's Licensed Clinical Counselor & Resident Sexologist says that one of the most popular questions that comes her way is "Will masturbation make me less likely to come during sex?" Short answer: No. Here's how it actually affects your sex life, because it actually has the opposite effect.