You Should Know Your Partner's Answers To These 7 Hard Questions After A Year Together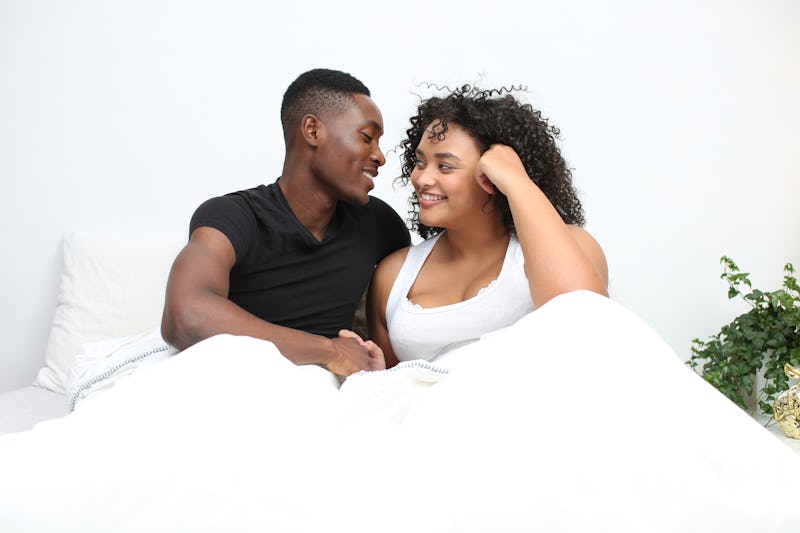 Ashley Batz/Bustle
One of the best parts about dating someone new is getting to discover who they truly are. While the first year of your relationship is meant to be fun and exciting, experts say it's also a very crucial time. It's important to know your partner's answers to some key questions by your first anniversary, if you're looking for a relationship that lasts.
"The first year is the most important because it's the information gathering stage," Dr. Venessa Marie Perry, founder/chief relationship strategist, tells Bustle. "By gathering bits of information you're determining if you can see yourself with this person long-term."
You can expect for things to naturally come up, like where they see the relationship headed. But you also want to pay close attention to see if there are any red flags in their words or actions. While it's always fun to exchange stories from childhood, it's more important to get real with each other about the "harder" stuff.
"By the first year you should know pretty much everything you need to know about your partner like their likes, dislikes, family background, education, friends, money etc.," she says. "You should also have interacted with them in a few different situations to see how they handle stress, conflict and day-to-day situations."
If your relationship has made it past the one-year mark, experts say you should likely know your partner's answers to these questions if your relationship is going to keep moving forward.