7 Organizations You Can Donate To On The Anniversary Of Roe v. Wade
Abortion access changed dramatically on Jan. 22, 1973.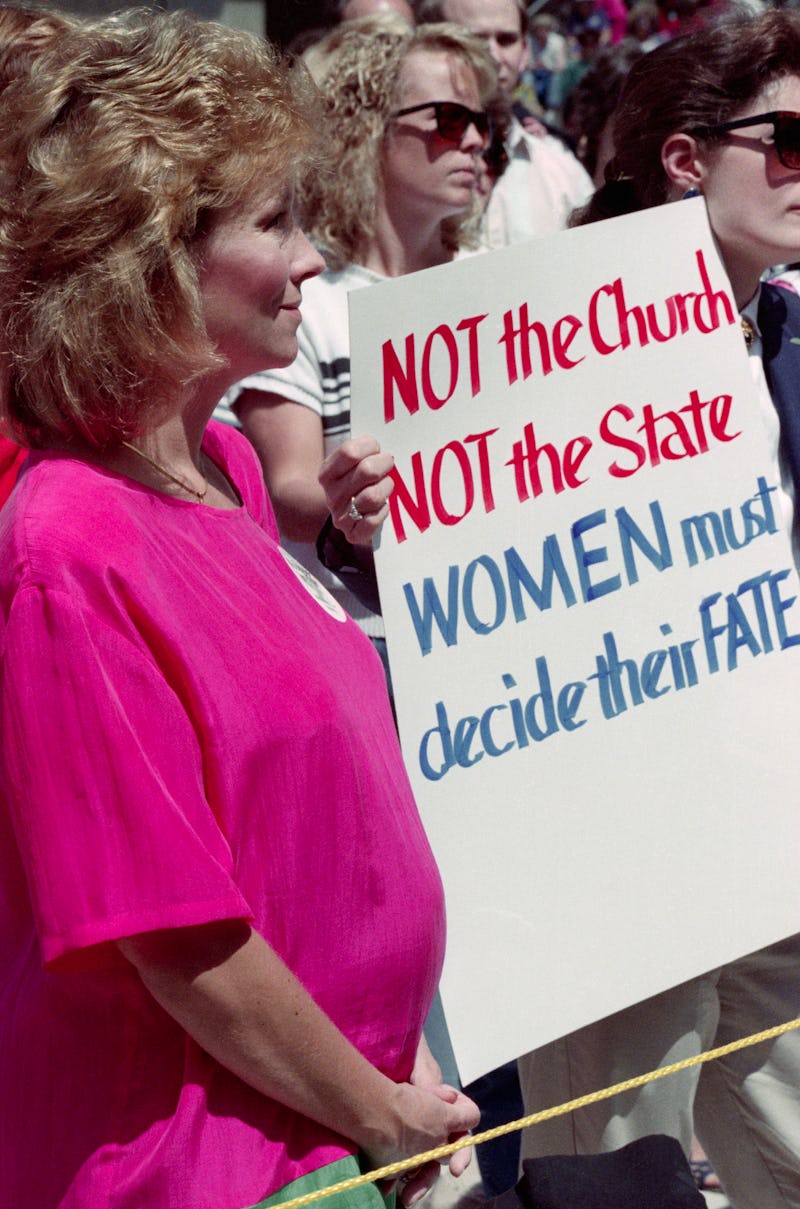 Bettmann/Bettmann/Getty Images
With Roe v. Wade, the Supreme Court decided that people had the constitutional right to decide whether or not to terminate a pregnancy, completely changing the landscape of abortion access in the states. But ever since that day — Jan. 22, 1973, to be exact — anti-choice advocates have been hard at work to keep people from receiving this healthcare. The anniversary of Roe v. Wade serves as a helpful reminder to donate to reproductive justice organizations that help people exercise their right to choose in a political environment that's, uh, kinda hostile.
Many people alive today don't have direct experience with what life was like before Roe. Before 1973, it was up to individual states to decide if abortion would be legal within their borders — kind of like how state legislatures today push the Roe's limits by passing increasingly restrictive abortion bans. One woman told Bustle in 2017 that, after becoming pregnant in 1971, she borrowed $400 from her landlord and drove from Vermont to New York to have an abortion. "I taught myself as much as I could about preventing pregnancy, but I didn't dare go to the doctor for condoms or the birth control pill or anything," the woman, Linda, told Bustle. "I just read everything I could about avoiding getting pregnant."
Today, even though Roe is the law of the land, too many people still struggle to finance abortions, or need support to travel to get the procedure done, and that's where reproductive rights organizations come in. If you have the time or money, consider supporting their missions to help people get the care they need.
You can also direct your support to local abortion providers; they might also be able to use your volunteer skills, if you're in a position to donate time rather than money. There are so many reproductive rights organizations that could use your support — this is just a sampling.
This article was originally published on