Alicia Keys' Morning Meditation Practice Is Major Self-Care Inspo
Copy her a.m. mindfulness habit.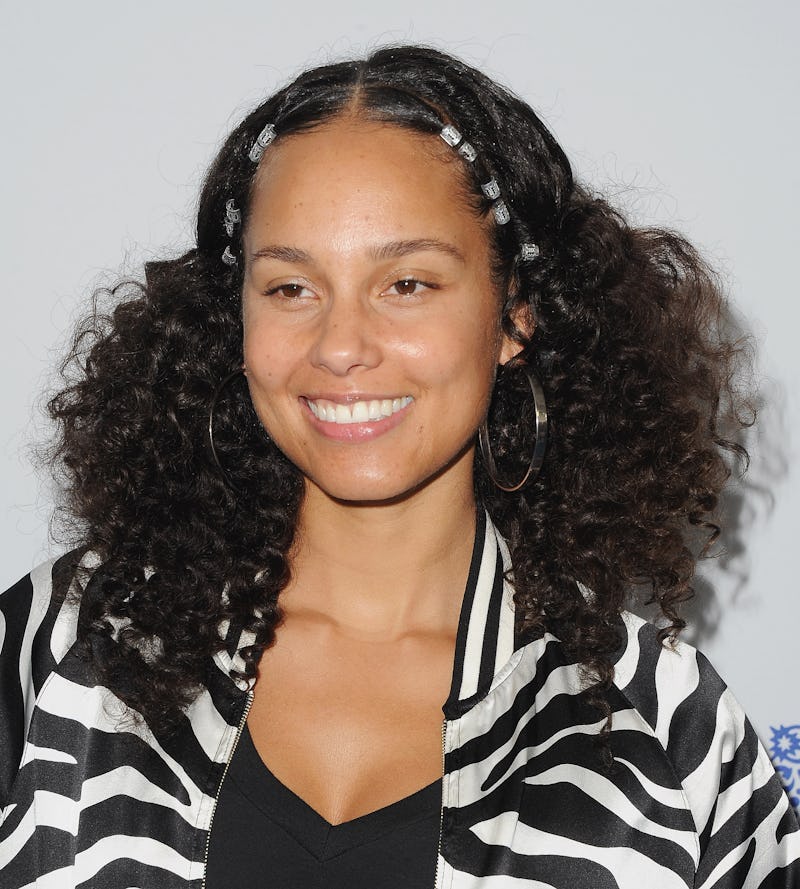 Jon Kopaloff/FilmMagic/Getty Images
If you needed another reason to love Alicia Keys, it's time to add "master meditator" to the list. The singer and creator of skin care-meets-wellness line Keys Soulcare recently shared her morning meditation ritual, and — since this past year has given "me" time a whole other meaning — Alicia Keys' morning meditation practice is the perfect inspo for leveling up your own self-care routine.
On her Keys Soulcare site, Keys revealed how she starts each day with mindfulness. The first few minutes of the morning can sometimes be crucial in determining the trajectory of the rest of the day, and she acknowledges that getting up early and resisting the urge to hit that snooze button is the first way to nurture your inner peace. "The commitment to doing something beautiful for ourselves holds so much power," she wrote. Finding time away from the family and turning off your phone — even if it's just for five minutes — will help you center in on yourself. Plus, engaging in a meditation brings you a whole bunch of health benefits: reduced stress, a calmer mind, better focus, and even improve your immunity (all the more reason to copy Keys' a.m. routine).
After you find a quiet, peaceful environment, Keys' guide suggests starting in a simple yet powerful pose: just sit up straight. No matter what surface you're on, she notes that sitting up straight can help you feel grounded, elevated, and ready to go. If you've ever tried meditating before, you may have found it awkward figuring out where to comfortably put your hands. Well, according to Keys, it's all about personal preference — there's no right position to be in. Whether your hands are face-up on your knees or together at your heart, the only factor that matters is that they're resting.
We only include products that have been independently selected by Bustle's editorial team. However, we may receive a portion of sales if you purchase a product through a link in this article.
Perhaps the most challenging part of meditating, of course, is keeping your mind and thoughts from wavering. While some forms of meditation are about focusing and pushing thoughts away, other types involve sitting with your thoughts and letting them come and go. During her own practice, Keys lets thoughts come up, notices them, and then lets them leave on her own accord. By actively not resisting these thoughts, you could help your mind listen more deeply and with intention. For Keys, you could even focus on the rhythm of your heartbeat.
Not all meditations have to be quiet, BTW. In fact, the next step in Keys' practice is choosing a personal mantra or set of affirmations to chant for a boost of gratefulness and confidence (there's a mantra written on each of her Keys Soulcare products, FYI). She also recommends Kundalini chants for those looking to elevate the spiritual aspect of meditating. Practice makes perfect right? If you're trying this out, the best way to achieve renewal after a meditation is to repeat the chant of your choice three times, says Keys.
Whether your meditation is five minutes or half an hour, Keys suggests checking in about how you feel. And, as always, take a deep breath in and out to complete your Alicia Keys-approved meditation practice.