26 Designer Bags Every Fashion Influencer Is Wearing In 2023
From Gucci's ode to Jackie O to Givenchy's pastry-inspired Kenny purse.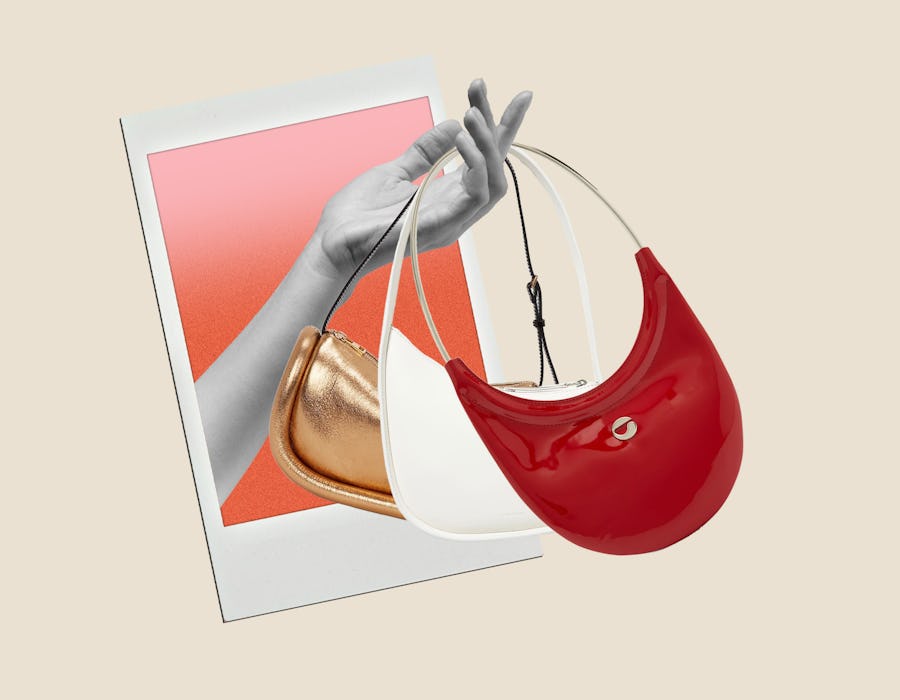 Secure The Bag
We may receive a portion of sales if you purchase a product through a link in this article.
After weeks spent researching the hottest designer bags that hit the market in 2023, one thing is evident: We're in a historic era of fashion.
Micro and mini bags — which have been trending for a New York minute — are uber popular and show no signs of slowing down. And it's no secret that crescent moon-inspired silhouettes top the list of most-wanted bags. Even better are minis that easily transform into other silhouettes. Ralph Lauren's Polo ID, for example, goes from saddle to croissant-shaped with just a few adjustments.
That said, roomier, '70s-esque hobo styles and even maxi totes are making their way into the mix again, signifying the return of the 2000s-era jumbo bag. Moreover, functional, structured designs like Prada's boxy Re-Edition 1995, Gucci's archival Diana tote, and Mulberry's Bayswater are popping up more and more.
Though there's no shortage of new designs to appreciate, reissues from the '90s and early aughts continue to be prevalent. In fact, many new bags on the market have been influenced by years past. Givenchy's Kenny bag, for example, features '40s-inspired draping that's undeniably reminiscent of croissant bags that were ubiquitous roughly 20 years ago.
Furthermore, puffer bags (see Loewe's latest) and styles with statement handles, like Bottega Veneta's Sardine bag, continue to be a part of the conversation. All in all, there's a bounty of beautiful options to from.
Ahead, I've provided all the details on the designer bags that'll continue to dominate. Get ready, because these 26 bags are about to be everywhere.
This article was originally published on