3 Super-Chic Bob Hairstyles For Fine Hair
They all amp up the volume.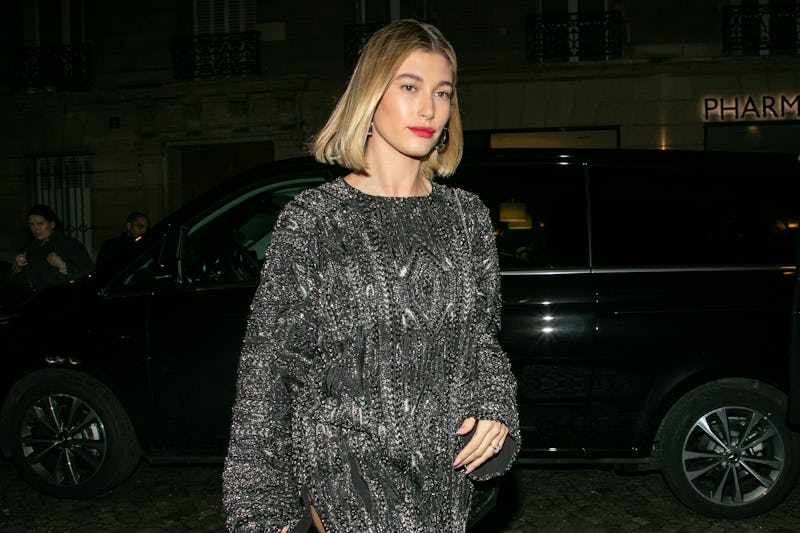 Getty Images/ Marc Piasecki / Contributor
Hairstyles will come and go, but the bob is forever. Figuring out how to nail the look on your own strands isn't so straightforward, though, since there is an endless combination of hair types and textures. The good thing? There's a bob cut for everyone, including those with fine hair.
What is it about the bob that gives it such a timeless allure? Maybe it's the reminiscence of Joan of Arc's rebellious cut, or that it reveals the erogenous zone of your neck. Or maybe it's the way it accentuates your collarbones. Of course, the appeal is more obvious in the sweltering summer when the less hair you have, the better — so now's as good a time as ever to try it for yourself.
If you are considering the chop and you would describe your hair as fine — aka smaller, thinner strands with a smoother texture — there are some best practices and certain bob styles to keep in mind. First off, begin with the basics: Tell your stylist how much time and styling effort you're willing to put into your mane on a daily basis, says Megan Giaimo, founder and stylist at La Vie Salon. And, according to celebrity stylist Andrew Fitzsimons, a general rule of thumb for the fine-haired is to ask for layering. "Not only will this help add texture and dimension, but it will also make the hair appear more full and voluminous," he tells Bustle.
Once you've got the cut, Fitzsimons says you should become well acquainted with texturizing sprays and light mousses. "These products can help enhance wave formation, which will give the appearance of fuller hair," he says. Also key? Dry shampoo is one of these must-have texturizing products to have on rotation, adds Giaimo. "It will help your style last longer and keep your fine hair looking fuller longer," she tells Bustle.
And now for the main event: the three best bob hairstyles for fine hair, according to experts.
1. The Blunt Bob
The blunt bob is the default setting of the hairstyle. Celebrity hairstylist Sally Hershberger says the appeal is that blunt bobs are chic yet edgy: "This style instantly gives someone a high-fashion look," she tells Bustle. "I recommend it for those with fine hair because the blunt cut gives hair a fuller appearance." If you want a touch of dimension, Fitzsimons says you can add layers throughout the bob for "texture and movement to the hair."
Going blunt is also an ideal haircut for someone looking to accentuate their facial features, adds Fitzsimons, since it draws attention to the jaw.
2. The Layered Lob
If you're looking for major volume, the textured layered lob is the move experts recommend. "The layers add automatic volume to the hair without weighing it down," says Fitzsimons. A special perk to this cut is it removes excess weight from your hair, adds Hershberger, who notes it'll keep your strands buoyant and full of movement with minimal effort.
The textured lob is also one of the more versatile options for fine hair types, says Giaimo. "It can be blown out to look perfectly smooth and polished, or it can be curled to give you just the right amount of volume and movement," she tells Bustle.
3. The Asymmetrical Bob
An asymmetrical bob is, as the name implies, a bob that is different lengths on the two sides of the head. "For finer strands, this will help make parts of the hair look more textured and full depending on where they want the focus of the cut and part to be," Fitzsimons says. With this style, you can amp up the look with a deep part — Hershberger says having most of your hair pulled to one side "gives a more dense and full appearance." The asymmetry also creates angularity, which can be flattering for many face shapes.