Twitter Memed Doja Cat's Red Schiaparelli Look & I Am Cackling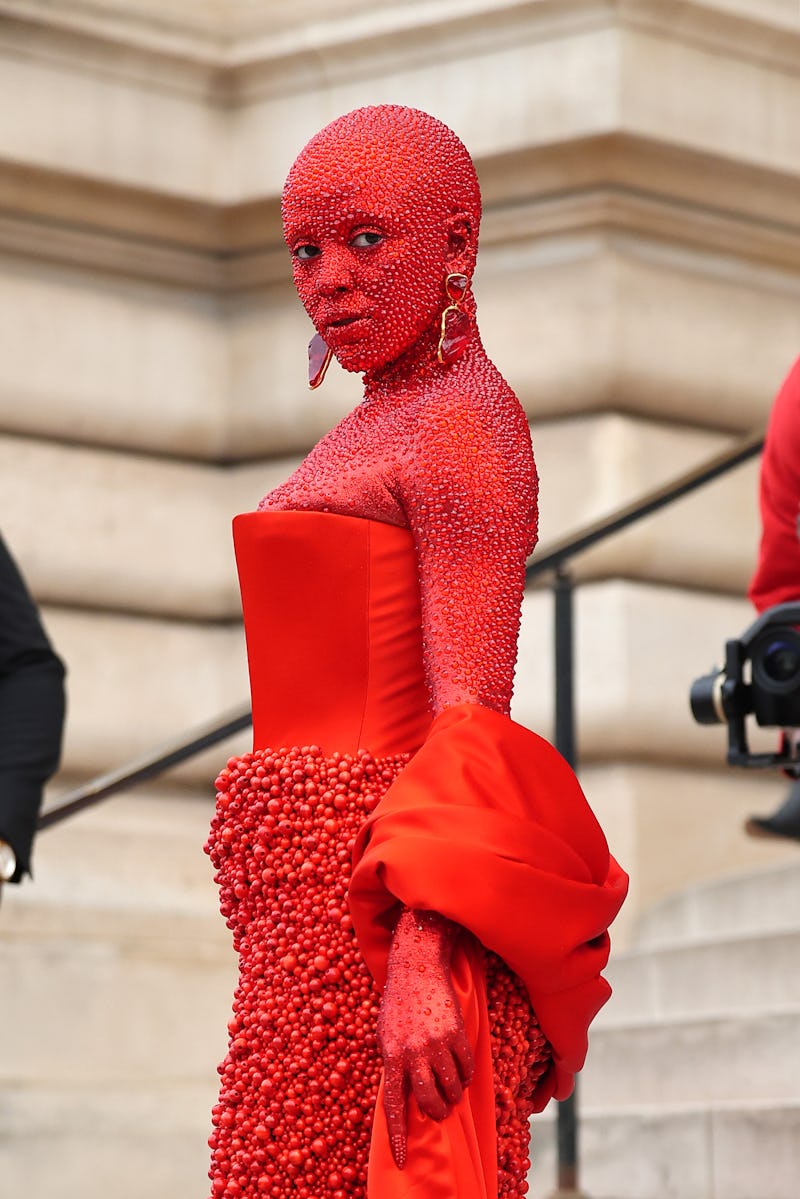 Jacopo Raule/Getty Images Entertainment/Getty Images
Doja Cat always serves up inspiring and inventive outfits, but fashion month is when she truly comes alive.
For Paris Haute Couture Week, the "Say So" singer has been making headlines daily for her shocking, avant-garde looks — which include both dramatic sartorial choices and beauty looks. Through a wonderful combination of high-art and defiance of outdated beauty standards, Doja has been consistently breaking the internet. Case in point: her crimson Schiaparelli look.
For the fashion house's runway show on Monday, Doja collaborated with creative director Daniel Roseberry and makeup mogul Pat McGrath to create a full-body look, which the beauty legend coined "Doja's Inferno." The musician was carefully covered in 30,000 crimson red Swarovski crystals that coated her arms, bald head, hands, and face.
Mimicking the texture of Doja's beaded skirt (Schiaparelli, naturally), the wild beauty look blended seamlessly into her ensemble for a *literal* head-to-toe look. A choice, indeed, but you have to applaud her dedication.
Like her front row seatmate Kylie Jenner (whose own lion's head gown was heavily memed), Twitter had a field day with the flamboyant 'fit, resulting in some truly hilarious memes. Below, check out the ones that have me screaming and prepare to pound the retweet button.