5 (Realistic) Ways To Make Your Beauty Routine More Sustainable
Small steps that may make a big difference over time.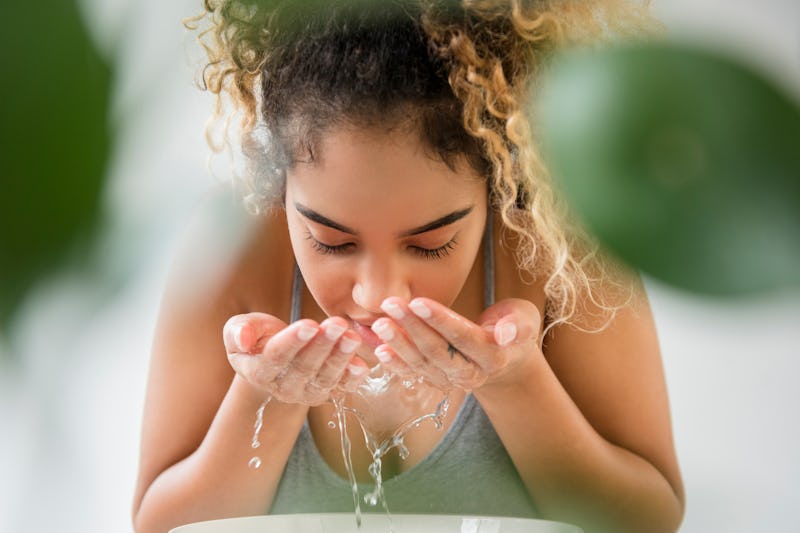 JGI/Jamie Grill
In 2020, the environment and climate change were two topics not making the headlines as often as perhaps they should have. Last year, priorities shifted, and the coronavirus dominated news cycles day in and day out. However, a new study has shown that 2021 will be the year people begin to re-focus their efforts on sustainability, including small changes they can make in their day-to-day lives. With that in mind, I've put together a list of five ways to make your beauty routine more sustainable in 2021, because the impact we make on the planet via our make up, skincare, and hair treatment choices can be quite substantial.
Garnier's One Green Step Report surveyed people all over the world to find out what their thoughts and goals were this year, and the results were pretty astounding. Not only did 73% of their UK respondents say they wanted to be more sustainable in 2021, but those around the globe also see sustainability as a major priority: 78% of those surveyed in the U.S. said the same, plus 72% in France, 65% in Germany, 89% in the UAE, 90% in India and Brazil, and 94% in Indonesia.
The survey of UK respondents also revealed that over half (62%) cite a reduction in their use of plastic products as their number one green priority in 2021, and over a quarter have already started to make changes to their actions and behaviours in 2020.
With the world as it is now, still in the grip of a pandemic, it can seem impossible to make big changes. But here's where your beauty routine comes in; there are plenty of little things you can do to make your life more sustainable, from introducing a new recycling system into your bathroom, to avoiding certain ingredients that are damaging to oceans. Here's what you can do now.