The Evolution Of Hair Highlights
Remember when frosted tips were cool?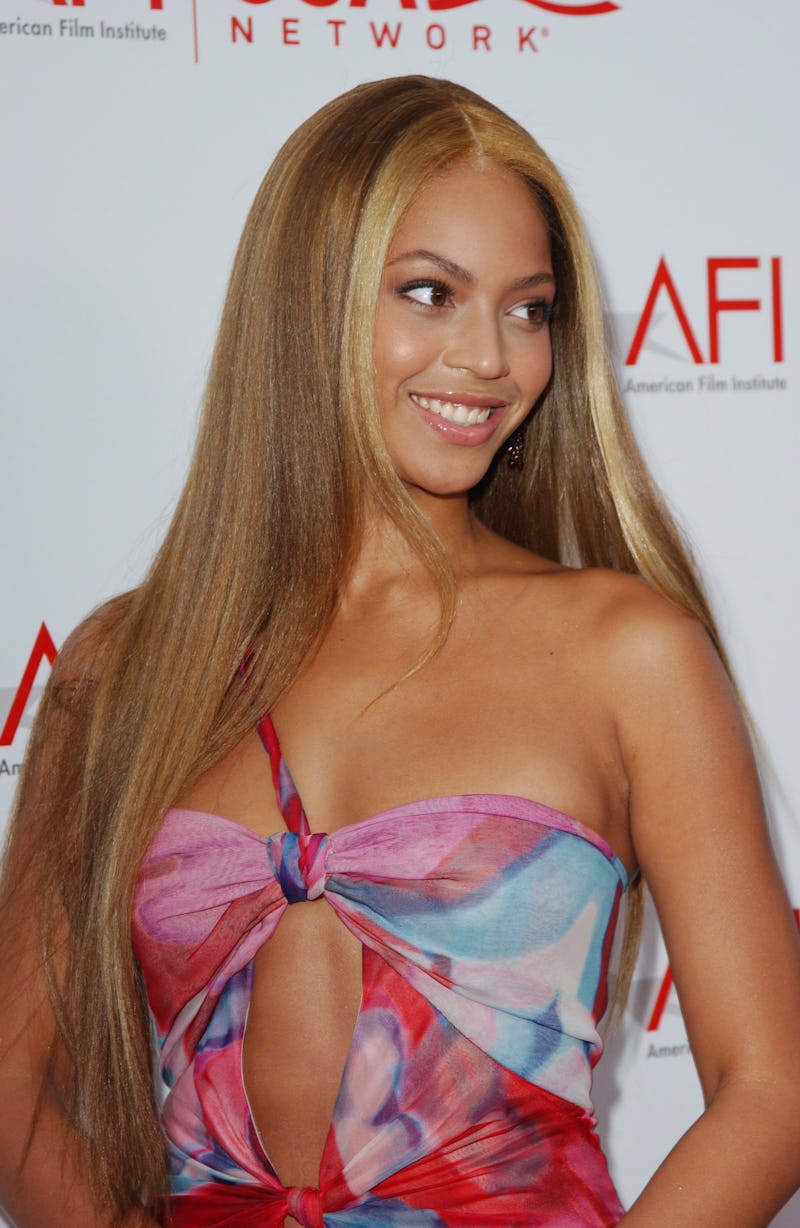 Jon Kopaloff/FilmMagic/Getty Images
While some hair trends have been around for centuries (like bangs, for instance), others, like highlights, seem to be on the newer end of the historical spectrum. That may not actually be the case: It's believed that women in the Renaissance Era used natural ingredients like lemons and sulfur to lighten their hair. But the more modern version began with foil highlights and the balayage technique, whose modern iterations were technically conceptualized in the 1960s and 1970s. "The first balayage was created by the Carita sisters in 1970s France who used cotton to protect the highlights," Min Kim, celebrity colorist and US + Global L'Oréal Professionnel ambassador, tells Bustle, adding that "French Balayage" was then born in the 1980s. In the U.S., however, hair highlights didn't make their true cultural debut until the mid-1990s, when frosted tips and face-framing money pieces — à la boy bands and Ginger Spice, respectively — reigned supreme.
As for why they didn't take off sooner despite having been in existence, some experts believe that American trends simply didn't vibe with the process yet. "Perms were a big thing and the '80s, and you can't really do a perm and highlights," George Papanikolas, a celebrity hair colorist and Matrix ambassador, explains.
Once the '90s began, everyone from Beyoncé to Jennifer Aniston to then-newcomer Kelly Clarkson started to don their own ultra-highlighted 'dos. "Highlights became mainstream," Papanikolas says of the mid-'90s and early 2000s, recalling that the look was so popular by 2008 that he had a literal line out the door of his salon. (By then, however, everyone wanted the "ombré" look, he says.)
Whether you're looking to experiment with your own hair color or taking a trip down memory lane, see the 40-year-history of hair highlights below.