Halsey Debuted An Apricot Blowout & It's Giving Such '60s Glam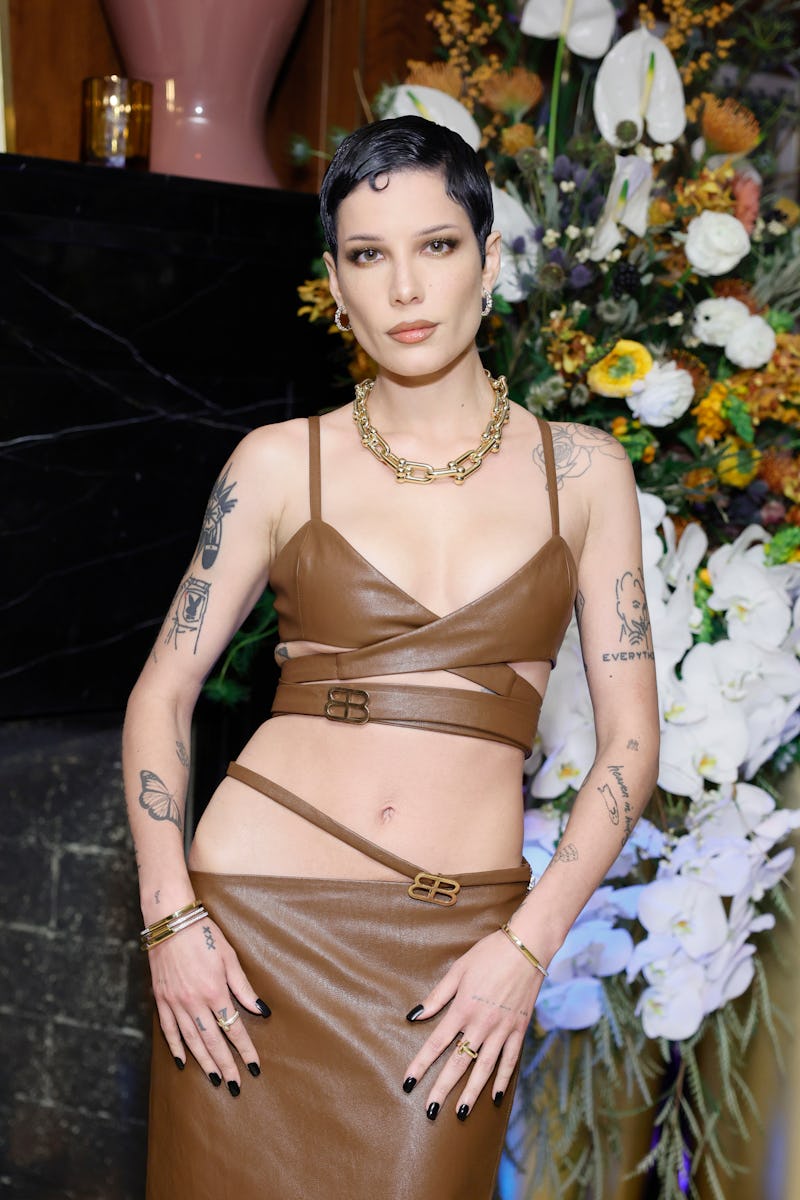 Stefanie Keenan/Getty Images Entertainment/Getty Images
When it comes to all things beauty, Halsey is chameleonic in her tendency to experiment with fresh cuts, unexpected pops of color, and vibe-shifting makeup looks. And while the multifaceted artist, musician, and beauty brand founder has been using her recent pixie cut as a template upon which to play with different hues — from on-trend raven black to a PSL-inspired copper shade — she recently debuted a new look taking her style to new heights. Or rather, new lengths.
Earlier this week, Halsey's makeup brand About-Face *officially* entered Ulta in-stores, rather than being available solely online. She celebrated the occasion in a tangerine orange sequined gown with complementary '60s-esque eye makeup. Given that Ulta's signature color is a vibrant shade of orange, she opted for a completely monochromatic look with some lengthy old Hollywood waves in a refreshed, soft apricot hue. *Chef's kiss.*
Late last year, Halsey welcomed a new beauty brand to her diverse portfolio: AF94. The difference between the two? While both are colorful, bold, and true to her personal style, AF94 is essentially About-Face's playful little sister. The former targets a different crowd, with the full range available at Walmart with more accessible price points.
The mogul is busy: In addition to being a new mother to her son and creating products for multiple beauty brands, she still finds time to make music. Her new single, titled "Die For Me," drops tonight at midnight. How can you not stan a hard-working, creative queen who keeps her fans well fed?