12 Of Halsey's Makeup Looks That Are True Works Of Art
From graphic eyeliner to a textbook red lip.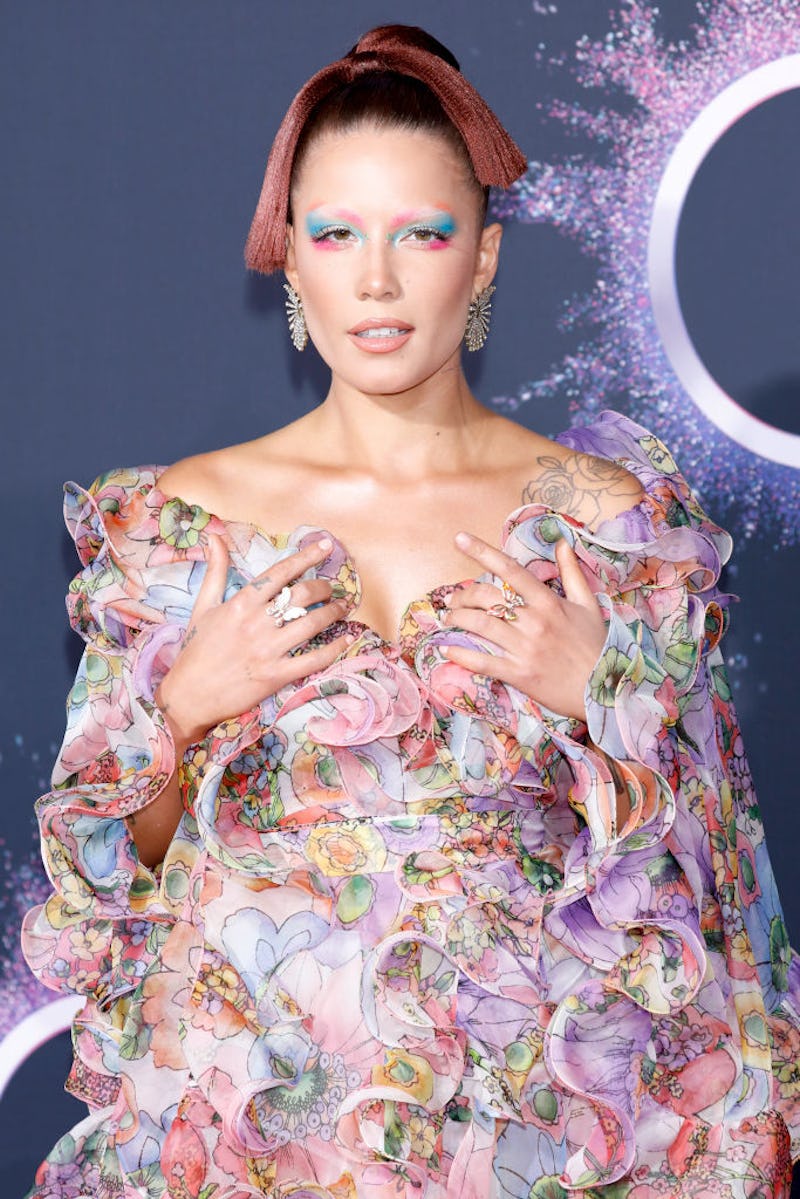 Getty Images/Kurt Krieger - Corbis / Contributor
Halsey gripped music fans early in their career with hits like "Gasoline" and "Bad At Love" — but they're not just a successful singer. Besides being a musician, they're also a parent, an entrepreneur, and an obvious beauty buff (just check out their IG if you need proof). In fact, the multi-hyphenate launched makeup brand About-Face at the beginning of 2021, and it's quickly become a go-to player in the beauty space, lauded by fans for its bold pigments and playful menu of products, tools, and merch. So, a walk through Halsey's most iconic makeup looks feels all too fitting.
While Halsey definitely has a vast range of DIY glam skills, they seem to especially love eye makeup, as they're regularly seen rocking funky liners, shadows, and paints. And they're not (at all) afraid to play with color, often mixing a slew of pigments to create a brand new unique hue or a jaw-dropping rainbow look. There's no way to include all of Halsey's greatest makeup moments in one list, but this roundup is an ode to the best and buzziest — including icy blue eyelids, Y2K-inspired rhinestones, multi-winged eyeliner, and bright lip colors.
If you need a refresher (or just want to relive the greatest hits), grab a notepad and your makeup bag and scroll on for 12 of Halsey's best makeup looks.