Lady Gaga's Makeup Artists Revisit Her Best 'Born This Way' Looks
In honor of the album's 10th anniversary.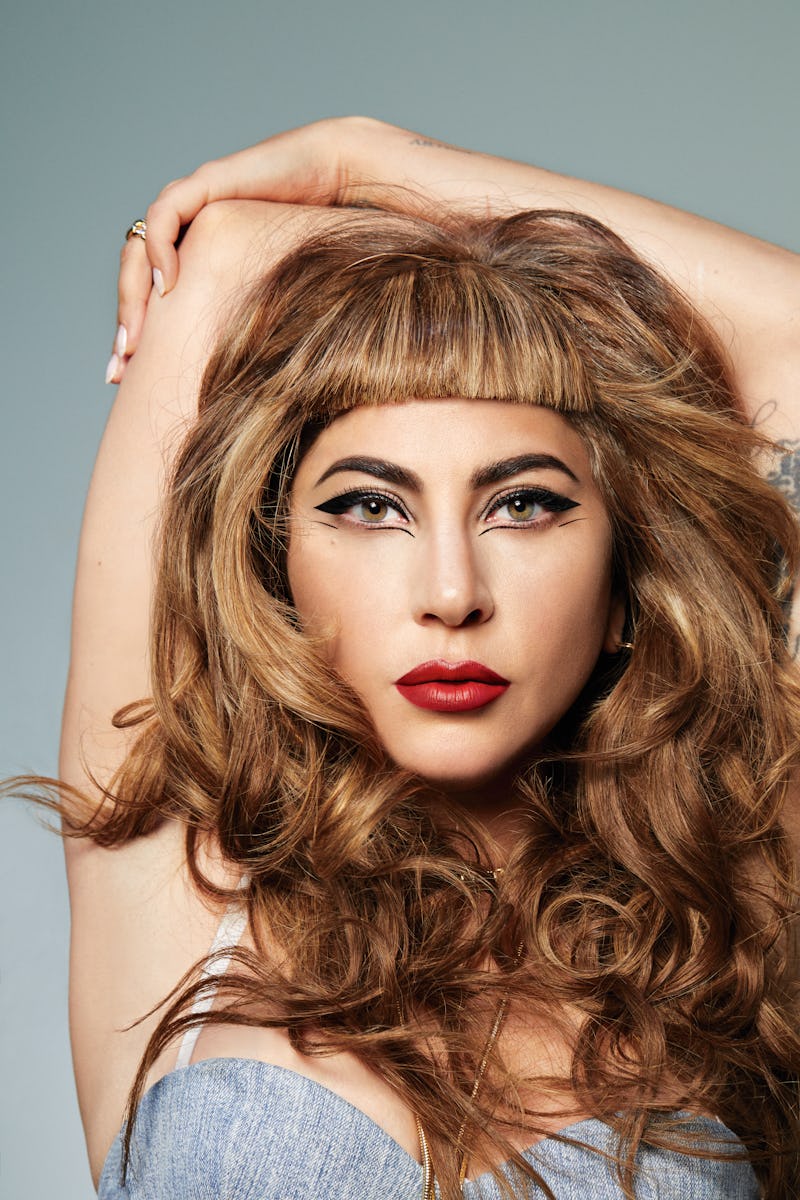 Haus Labs
If you can believe it, it's been a literal decade since Lady Gaga dyed her hair blue in a bathtub, danced among cars set aflame, shot lipstick out of a gun, and dropped oft-quoted lyrics like "Don't be a drag / just be a queen." Yup, Born This Way turned 10 this year — and Gaga's Little Monsters have a lot to be excited about this month.
With self-love anthems, powerful themes of acceptance and inclusivity (especially within the LGBTQ community), and truly incredible visuals, Gaga's second studio album was a critically acclaimed and commercial success. Naturally, celebrations to mark its anniversary are in order: In addition to releasing a reimagined version of the album (Born This Way The Tenth Anniversary will drop June 25), Lady Gaga's beauty brand — Haus Labs — just unveiled a limited-edition Bad Kid Vault comprising 16, Born This Way-inspired makeup products, including lip crayons, liquid shimmer powders, and glittery red lipstick. What's more, starting today, Haus Labs will premiere a two-part series featuring Gaga's longtime makeup artist and Haus Labs global artistry director Sarah Tanno in conversation with makeup legend Val Garland (the genius behind Lady Gaga's iconic Born This Way looks and the singer's primary MUA in 2011). Haus Labs will debut the series on its YouTube channel at 12 p.m. ET/9 a.m. PT, but you can get exclusive, early access to part one below.
The full series is sure to give Gaga fans all the nostalgic, pre-Instagram-era feels. And listening to Garland's stories — from meeting Gaga for the first time to creating the unforgettable beauty looks seen in "Judas," "You and I," and "Edge of Glory," and more — is truly something special to witness.
"We were only just getting into the internet then," Garland tells Tanno. "But Gaga was all over it. Her dance movies, the things she was doing with her dancers — it was all very inclusive, all very authentic. She was sort of like, 'This is who I am, and we're all in this together: me and my Little Monsters.'"
The two also exchange their favorite beauty moments from the Born This Way period, with Garland citing Gaga's Mugler look from the Fall 2011 show ("We didn't even discuss [it]. I was like, 'You've got to go bold or you've got to go home,'" she says) and her '80s, punk-inspired aesthetic in "Edge of Glory." Tanno referenced the graphic eyeliner and shaved eyebrow look in "Judas" and the aforementioned Mugler look. "It was the most dynamic eyeliner look I had ever seen," Tanno tells Bustle. "As an artist, it made me feel so free and inspired."
Of course, the custom-made prosthetic horns, cheekbones, and shoulders that Gaga sported in the "Born This Way" music video, on the album cover, and during live performances didn't go undiscussed. "Nobody was really doing prosthetics in the fashion world [back then]," Garland recalled, adding that she first toyed with the idea with fellow Gaga collaborator Nicola Formichetti (the force behind the infamous meat dress).
For Tanno, who crafted the beauty for Gaga's dancers during the Born This Way era, it's surreal to interview Garland. "I've worked everywhere from strips clubs to countless makeup counters doing makeup," she tells Bustle over email. "I began my editorial fashion career, then along the way had the pleasure and fortune to work on Gaga's dancers in 2009. It was there that I witnessed Val Garland at work on the same sets, but from afar. And here I am now and I just got to interview her."
Both Tanno and Garland agree that Gaga has and will always be considered a "futurist," a notion that feels especially fitting now, when "strange, interesting makeup kind of feels like the norm," Garland explains. "Gaga's aesthetic is constantly evolving, determined by where she is in her life," Tanno tells Bustle. "She is in a constant state of evolution and looking toward the future. We think of that in how we apply the makeup and what we are continuing to create at Haus Labs."
And speaking of interesting makeup, with a little help from Tanno — and the items in the Haus Labs Bad Kid Vault — Gaga fans can recreate looks from the Born This Way era. But the most important thing to remember when embodying that time period? "Feel the fear," says Garland, "and do it anyway."
We only include products that have been independently selected by Bustle's editorial team. However, we may receive a portion of sales if you purchase a product through a link in this article.