7 Kate Middleton Ski Styles That'll Warm Your Cold, Wintry Soul
The Duchess of Cambridge is the queen of dressing for fashion and function.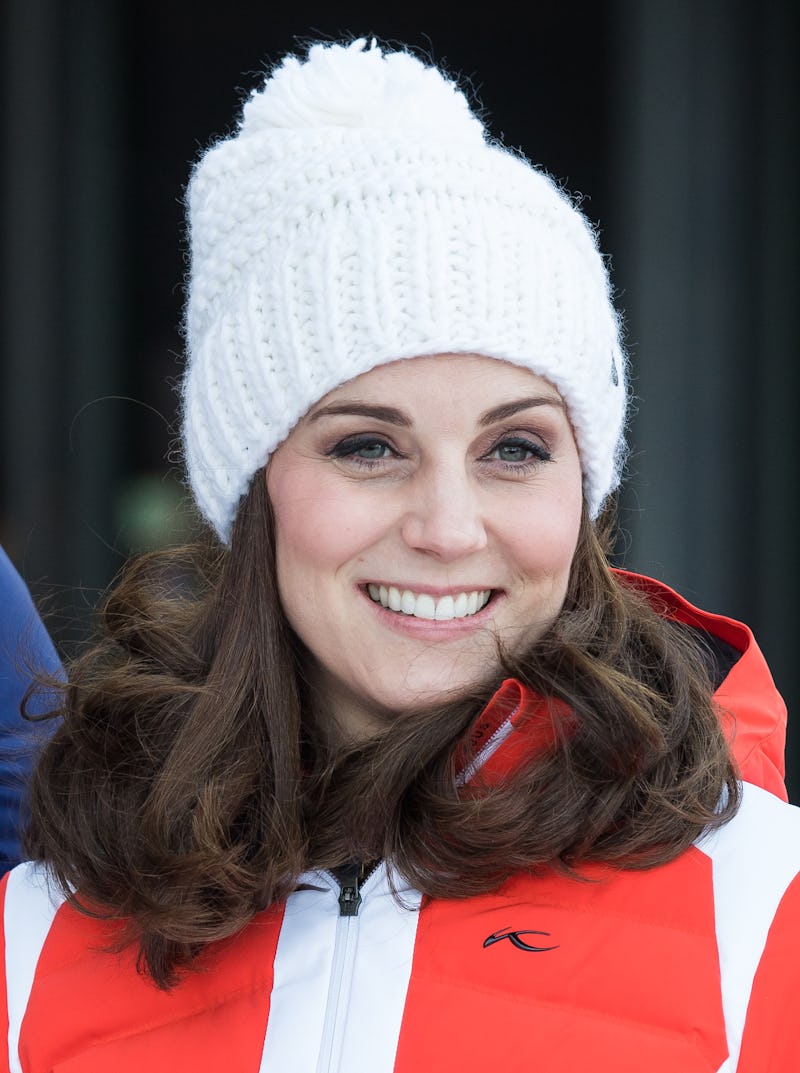 Samir Hussein/WireImage/Getty Images
Kate Middleton is known for a few things when it comes to her signature style: a penchant for outfit repeating, a love of color — and a seriously solid winter wardrobe.
Since the early days of their relationship, Will and Kate have been spotted in a slew of snowy situations, whether that be bundling up for public appearances or hitting the slopes during one of their royal tours — and no matter the scenario, Kate proves time and time again that she's got style and warmth down to a science.
For one, she's a hat girl, almost always opting for a beanie or other fashionable headwear. She's also consistently on-trend, whether she's wearing a puffer coat, tartan accessories, or her beloved fair-isle sweaters.
Her ski style is particularly notable, especially now that après ski is having a moment on the runways and IRL. Everyone, it seems, wants to dress the part — even if it's just to sip hot cocoa in the lodge. (Who wouldn't, after all, want to feel as cozy as possible at all times?)
Here, Kate's best ski and winter fashion moments to inspire your next trip to the mountains ... or, you know, to brunch.
Bustle Shop is Bustle's shoppable guide to editor-approved buys in fashion, beauty, wellness, and lifestyle. We may receive a portion of sales if you purchase a product through a link in this article.
Bustle Shop brings you the editor-approved buys we can't get enough of and think you'll adore, too. Best of all, you can shop all of the products above directly on this page without visiting multiple retailers. Simply click on an item to learn more, choose your size or favorite color (if applicable), and then hit "add to cart." When you're done, you can click over to your cart in the top right corner of your screen to purchase all your stellar selects at once. How easy is that?
Questions about shipping, returns, or your order in general? Click here for more information.
Explore more of Bustle Shop (and our fashion, beauty, and lifestyle must-haves) here.