Meghan Markle's Style Evolution Is More Dramatic Than You Thought
From her Suits days to her post-royal life.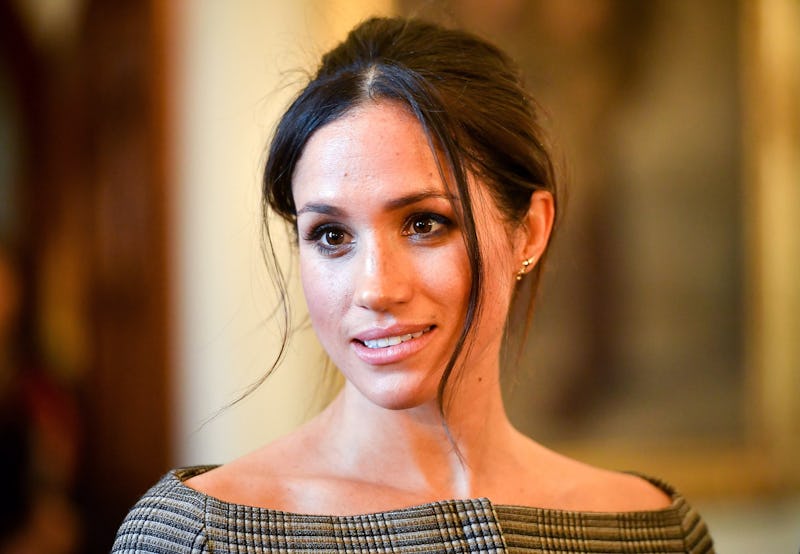 Getty Images
Meghan Markle's fashion transformation over the years has been remarkable to say the least. She's used her platform to uplift local designers, make meaningful sartorial statements, and push for more accessibility and sustainability in fashion. All the while, her personal style has evolved dramatically, with refined, conservative looks replacing some of the trendier outfits she wore as an actress. Now, as she adds some dramatic flair to her wardrobe post-royal life, it's time to take a walk down memory lane.
To start, Markle was never afraid to go against royal protocol with her outfit choices. There were off-the-shoulder silhouettes, wedge sandals, dark-colored nail polish, and cross-body bags that left her hands free to shake and hug.
That said, she did adapt to a wardrobe that was perhaps more conservative than her style repertoire while living in Hollywood and filming her well-known television show Suits. In fact, irony of ironies, she actually took some style cues from her on-screen persona for many of her understated royal looks.
Gone were the miniskirts, the bandage dresses, and the platform heels of Markle's past; instead, her royal closet was overflowing with demure midi skirts, tailored dresses, timeless coats, and lots of ornate headwear. But she still made time to don her favorite leggings every now and then.
Today, her style falls somewhere in the middle. She's not afraid to wear a halter neckline when the event calls for it, and she's even embraced cut-outs for daytime appearances.
Ahead, find the ultimate round-up of Meghan Markle's fashion transformation, pre-, during, and post- royal life.