The Story Behind That Major Style Rule Meghan Markle Broke At Her Wedding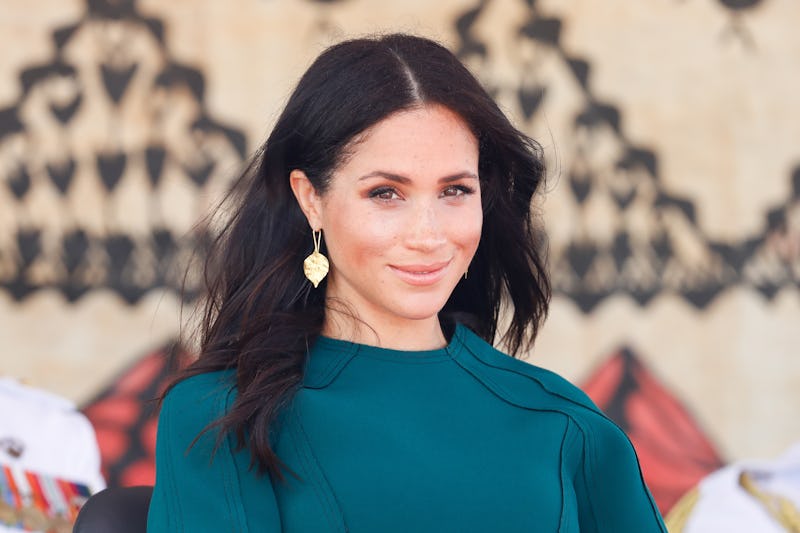 Chris Jackson/Chris Jackson Collection/Getty Images
With Meghan Markle's royal duties now behind her, it's the perfect time to reflect on her style legacy as a working member of the monarchy. Since she announced her engagement to Prince Harry in November 2017, Markle's been determined to carve her own path, redefining what it means to be a royal fashion icon.
She regularly incorporated affordable brands into her wardrobe, wearing pieces from accessible retailers like Topshop and Everlane. She made sustainability in fashion a focal point of her wardrobe, looking for eco-friendly options for everything from flats to dresses. She wasn't afraid of being photographed in activewear, often repeating her beloved Lululemon leggings. And when she did dress up for the red carpet, she was intentional about wearing designers that were native to the location she was visiting, even choosing British brands for her last appearances as a Royal.
What's more, Markle didn't always follow the rules. As any royal fan knows, there are strict sartorial guidelines that the family is expected to honor. But the Duchess of Sussex chose a freer and more spirited approach to royal dressing that cemented her place in the fashion history books. She even broke royal protocol at her wedding, a decision that's now making headlines years after the fact.
As Markle starts her post-royal era, it's time to celebrate all the ways she defied convention while serving as Duchess of Sussex. The off-shoulder day dresses, cross-body bags, suits, and bare legs: the list is long, and inspiration awaits.
Ahead, find all the times Markle broke royal protocol with her look.
This article was originally published on