18 Years Ago, Rory Gilmore Got Her Most Underrated Haircut
It went down in Season 6.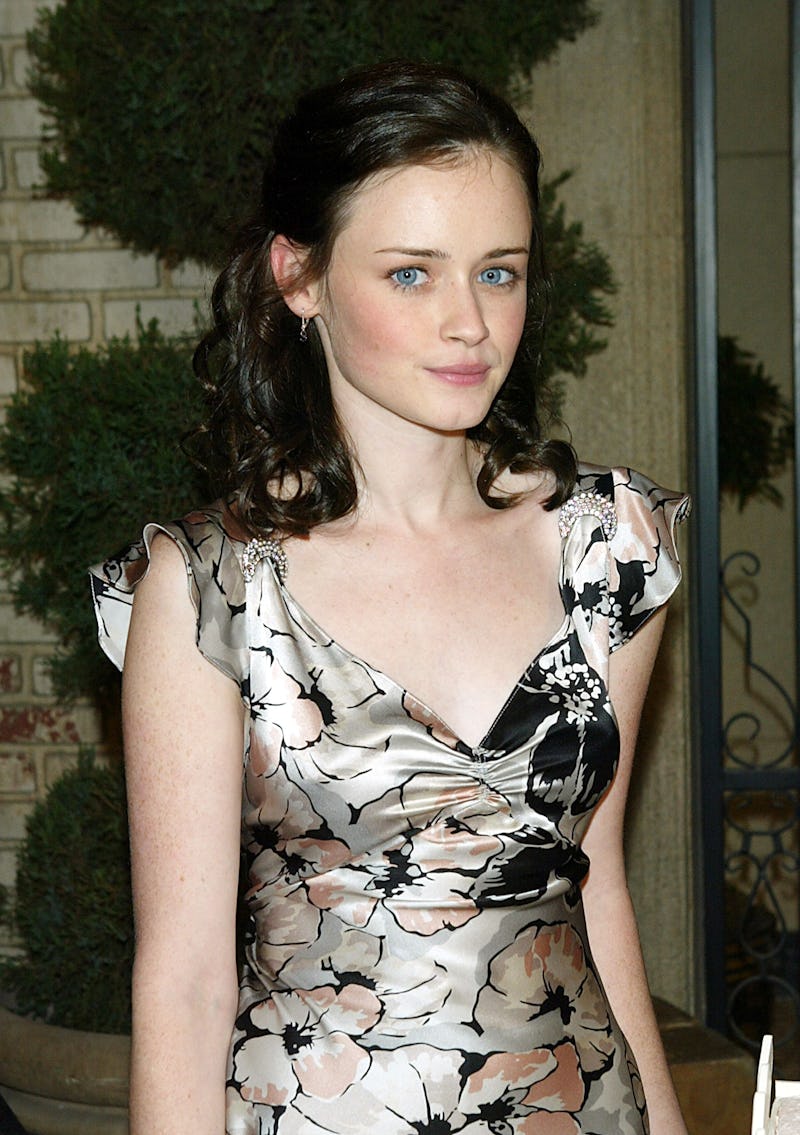 Kevin Winter/Getty Images Entertainment/Getty Images
Gilmore Girls, aka everyone's favorite comfort show, is beloved for its speedy dialogue, early 2000s fashion, and excessive coffee jokes. But what doesn't get enough attention are the hair transformations. Rory Gilmore was constantly switching up her look, alternating between long and short hair, even going through a bob phase at one point in the series. But her most polarizing and underrated hairstyle didn't come until Season 6.
When Gilmore Girls first aired back in 2000, Rory was only 16 years old. As a high school kid in that era, she wasn't exactly waking up at 5 a.m. to do an extensive get-ready routine à la Cassie from Euphoria. Rory was more of a straight hair with a middle-part kind of girl throughout Season 1 and Season 2. She would occasionally throw on a headband, especially once she started attending her stuffy private school, Chilton. She'd also do heavily-bedazzled looks for prom, as teens from the early aughts were wont to do.
Both Rory and her mom Lorelai kept things casual in the early days as they went about life in their quaint Connecticut town. When the big local events include breakfast at a diner, a 24-hour dance-a-thon, or a day at the Spring Fling Festival, a low pony is the way to go. The only time they'd attempt a curl or an updo? For dinner at Emily Gilmore's house, obviously.
Once Season 3 rolled around and Rory got closer to graduating, that's when she started spicing things up with layers and highlights — probably to show the audience that she was growing up. This is when Rory had a summer internship in Washington D.C. and started the process of applying to Harvard and Yale, so it makes sense why she'd have a more sophisticated style to match.
In Season 4, Rory went short with a bob to mark the start of college, as well as her breakup with her high school boyfriend, Jess. By Season 5, her strands had grown into a long lob. But it wasn't until Season 6 that the real standout graced our screens: Rory's blunt bangs.
In a totally relatable move, Rory encountered one too many problems in life and immediately reacted by getting bangs. It all went down in Season 6, which premiered on September 15, 2005 — a whole 18 years ago. Rory's look instantly went from small-town girl to Ivy League, and it was so refreshing.
The straight-across fringe was different from her usual soft curls. While definitely stylish, especially for 2005, the look was classy in a way that helped her blend in while working with the DAR, aka the fancy job her grandma provided. It was giving country club with a twist.
Rory rocked the bangs in one form or another throughout the rest of the show. Whether it was the original thick bang, a wispy fringe, or a side bang, it's clear Rory — and perhaps even Alexis Bledel herself — was all about it. We stan.