25 Of Samantha Jones' Spiciest Outfits From Sex & The City
We stan a sex positive fashun icon.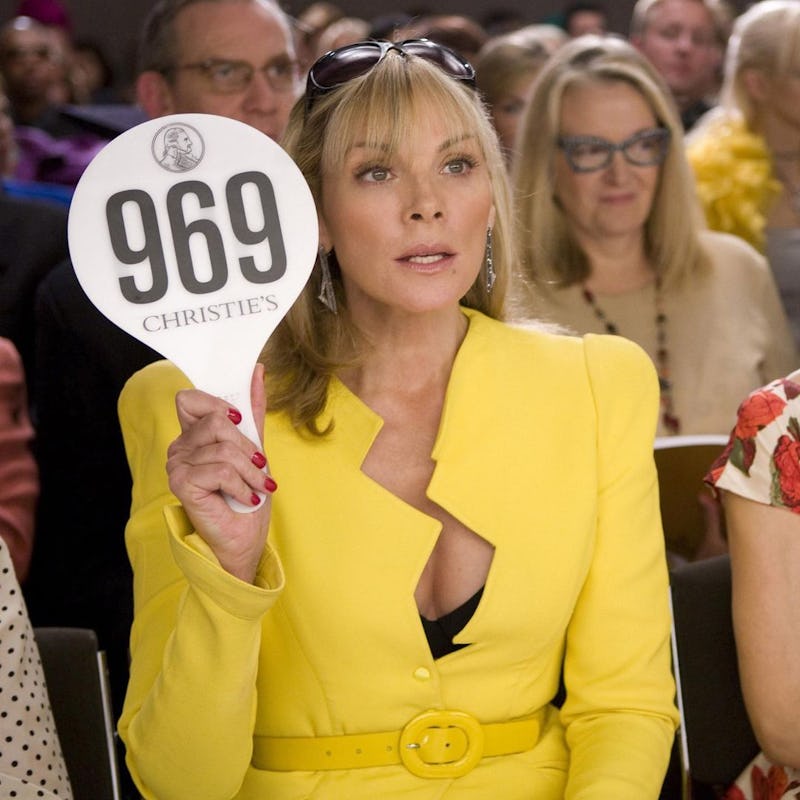 The show that made Manolo Blahnik a household name continues to be referenced in pop culture and fashion (naked dress anyone?). The late '90s to early '00s television primetime staple that had every friend group assigning their respective Sex and the City roles may have brought fashion references galore, but the show tended to give preference to one Miss Carrie Bradshaw, oft ignoring the stylistic genius of her other cast-mates *cough, Miranda Hobbes, cough*.
The sassy, witty, and fiercely loyal Samantha Jones wasn't just the business-savvy horn-dog of the group. She also brought elevated and sexy looks that commanded the screen, and certainly commanded the attention of her male counterparts. She was brand conscious and on-trend — remember her attempt to secure the famed Hermès Birkin bag? She donned designer looks like Thierry Mugler, Alexander McQueen, Swarovski, Louis Vuitton, and so many more.
From power suits to underwear as outerwear, to the multicolored wigs while she was undergoing cancer treatment — she was always giving main character energy. Ahead, take a look through 25 of Samantha Jones' best looks that were arguably better than bestie Carrie Bradshaw's.
And in case you were wondering (you weren't) ... I'm a Samantha.