10 Miranda Hobbes' Looks From SATC That Were Totally Overlooked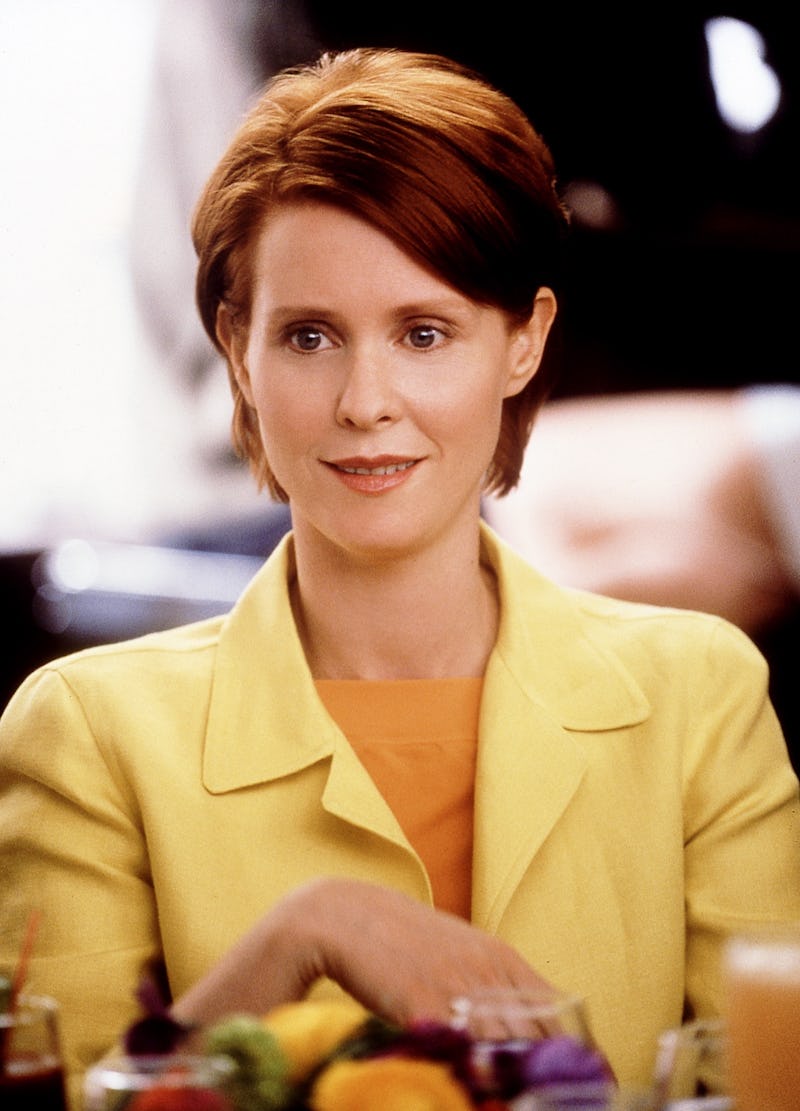 Getty Images/Staff
When you think about the fashion on Sex and the City, it's only natural to imagine a Dior saddle bag-toting, tutu-wearing Carrie Bradshaw strutting down the streets of Manhattan (she just did a twirl in my head). Miranda Hobbes was never thought to be the most stylish out of the iconic foursome. While often overshadowed by Carrie and Samantha's flamboyant 'fits and Charlotte's preppier ones, the show's most practical character served some looks that I still ruminate on to this day.
An underrated queen, Miranda's style was slightly more reserved than that of her friends and leaned towards the androgynous at times with power suits at the forefront of her closet. The gang's resident lawyer was also known to favor turtlenecks, blazers (TBT to when she wed Steve in a velvet one), sensible shoes, and unfussy dresses. Some of her most memorable fashion moments include a monochromatic overall and puffer coat ensemble and an oversized suit-skinny tie combo à la Hedi Slimane for Celine.
This is to say, Miranda Hobbes was — simply put — ahead of her time. Today, her leather blazers, pinstripe vests, and sleek trousers would be cool AF. The late '90s and early aughts just weren't ready for what she was bringing to the table. With that, let's take a look back at some of her best looks throughout the series.