Selena Gomez Posted A No-Makeup Selfie & We Stan A Relatable Queen
And she's *still* the most followed woman on Instagram.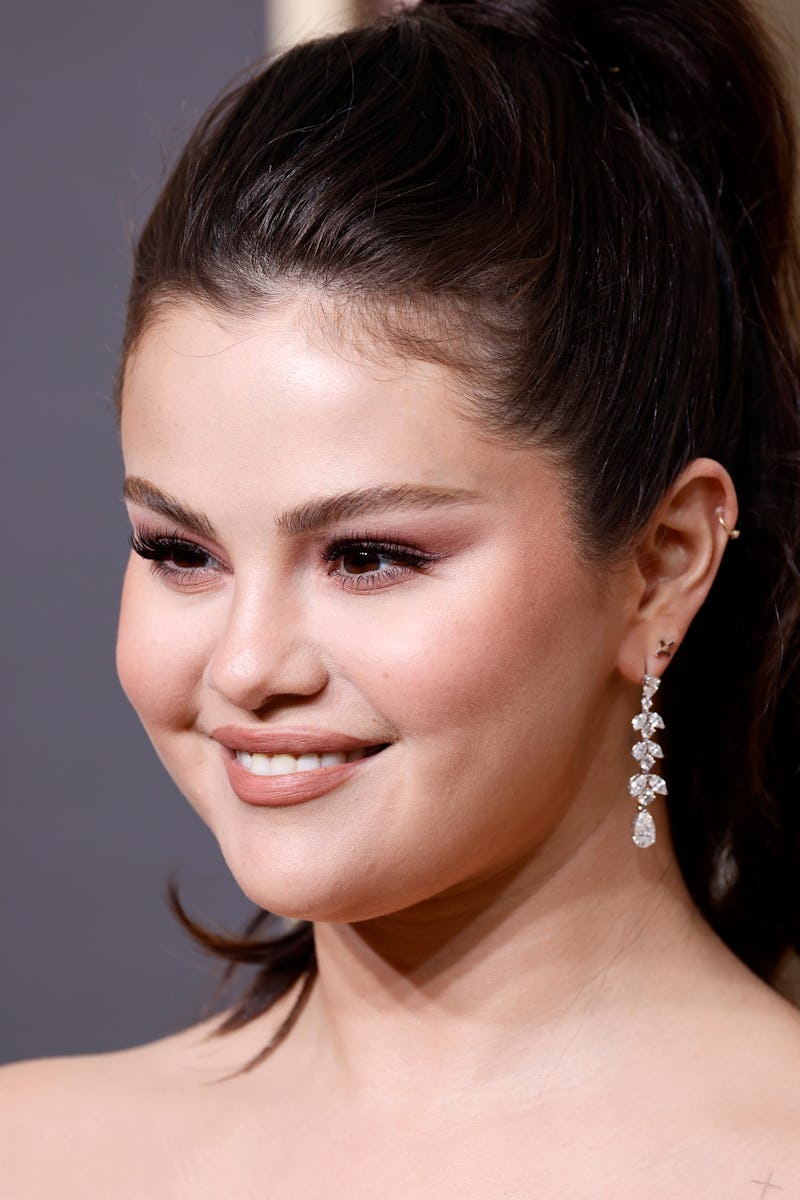 Frazer Harrison/WireImage/Getty Images
Selena Gomez is no stranger to being vulnerable in front of the world. Most recently (and most notably), her highly-anticipated documentary, My Mind & Me, candidly positioned an intrusive lens on her deepest, darkest struggles: her anxiety, depression, bipolar disorder, lupus, and the raw truth behind more public moments in her past. And though she admitted that the contents within the film were nearly on the cutting board so to say, never to be released to and consumed by the public — the Rare Beauty founder's ability to relate to watchers who may be experiencing the same (or similar) issues has done a whole lot of good in spite of her fears. In my opinion, that genuine authenticity is truly Selena's superpower, and a major reason why her award-winning beauty collection is so successful and easy to understand amongst a sea of celeb-fronted brands.
With a clear passion for mental health awareness and a philanthropic heart, it's apparent that the mogul walks through life with love and a deep consciousness for what's right. And as a body positive icon, she's clearly *also* a skin positive queen — with her most recent makeup-free selfies truly cementing her status as one of the most relatable gems in the industry ... So much so that her vulnerability has made her the most followed woman on Instagram.
Didn't she once say "who says you're not perfect?"
Fresh Skin, Fresh Tan
Clearly a fan of Miley Cyrus' new album, her caption nods to the song 'Violet Chemistry' (and cements her love for Cyrus with a cheeky tag on her selfie). What's more, her fresh tan is thanks to the brand Dolce Glow, which recently named Cyrus as a partner and investor.
Let Out The Curls
Looking bare-faced and beautiful, Gomez shares a snap of her hair's natural wavy texture.
A Relatable Queen
With a powerful caption that simply reads "Me," the Rare Beauty founder once again uses her platform to share the sentiment that you are perfect just the way you are (even with a few blemishes).
This article was originally published on