Here's The Deal With The 'FriendsOfGlossier' Discount Code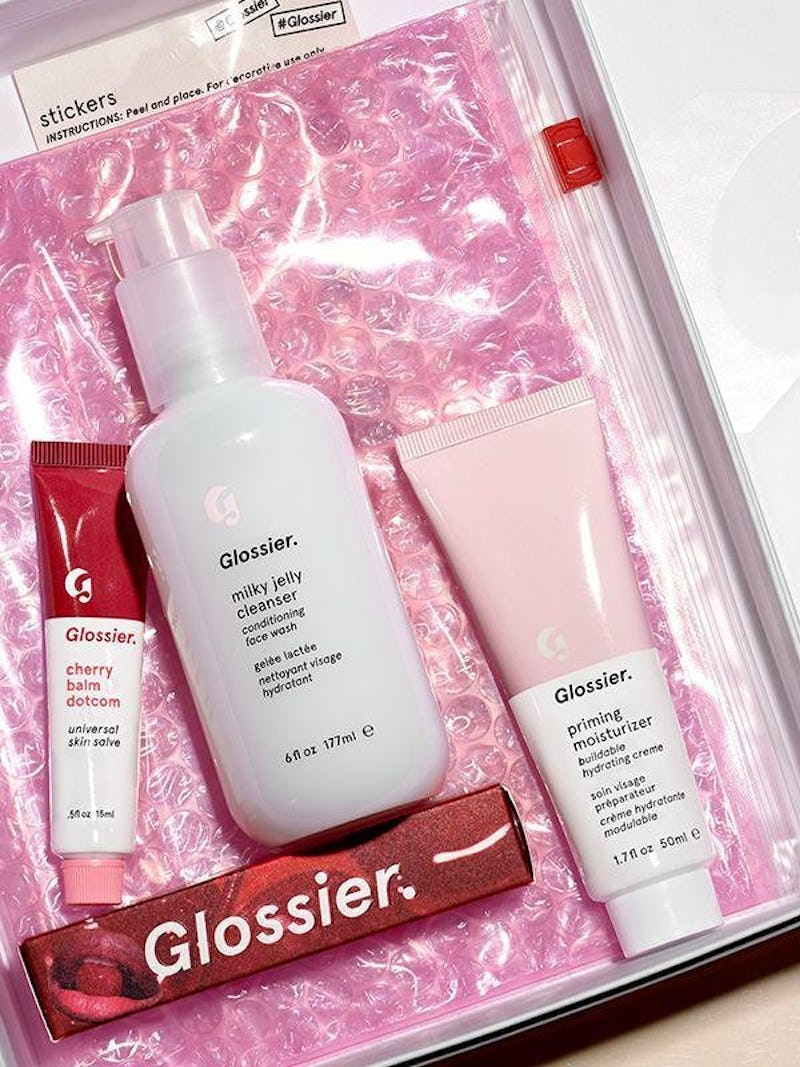 Glossier
If you're on the pulse of everything beauty, there's a high chance you have at least one Glossier product in your makeup bag at all times. Despite your dedication to the brand, if you woke up wondering, what is the 'friendsofglossier' sale? you're not alone. On March 5, a flood of customers logged onto the Glossier website after a 50% off code spread on social media channels, causing quite the beauty shopping fan frenzy.
The 'friendsofglossier' sale was widely shared on Instagram and Twitter — but not by Glossier itself. According to reporting from Buzz, the discount code was live for at least two hours before it suddenly expired (much to the chagrin of those ready to hit the "confirm purchase" button). The brand has yet to post about the discount code on any of its social media channels, so customers are not sure if 'friendsofglossier' was meant to drop or if it was leaked. But, because Glossier is known for not really offering large sales except for occasions like Black Friday, the discount code raised quite a few Boy Brow-filled eyebrows.
Social media chatter about 'friendsofglossier' left many people with questions and mixed emotions — especially those who rushed to the Glossier site to add a beauty haul to cart only to find the code was invalid. While some shoppers were lucky enough to use the code right away, others weren't so fortunate. Twitter user, @nlcorner, says it expired the second she placed her order.
Another Twitter user, @chloeperkinsx, tweeted 50% off sales "literally never happen," so it's no surprise makeup lovers were spreading the word like crazy.
The frenzied hours during which people got to ride the 'friendsofglossier' wave, at the very least, bonded Glossier fans and makeup devotees. Twitter user @avawongdavies quipped that the real friend of the 'friendsofglossier' sale were "the friends we made along the way."
It remains unclear if a true 50% off sale is coming to Glossier anytime soon. But, given the response of the 'friendsofglossier'-gate, people will be waiting with watchful eyes.