11 Best Bluetooth Sex Toys Your Partner Can Control From Afar
Turn them on from miles away.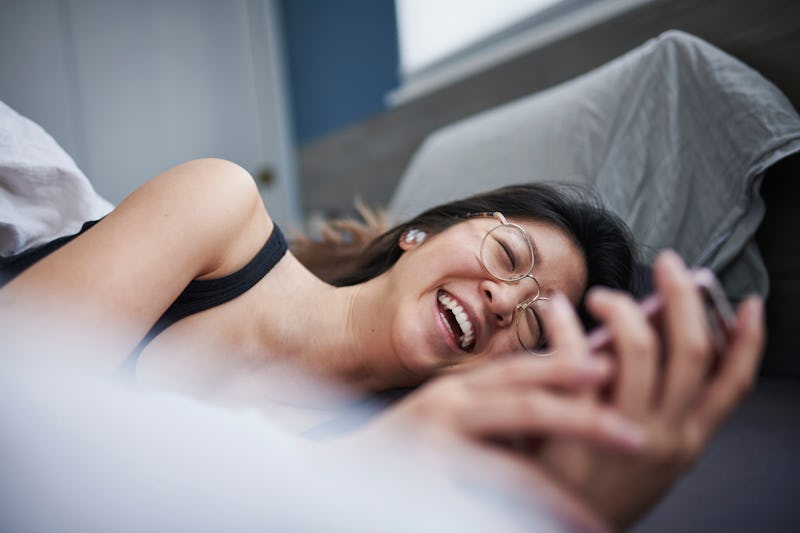 The Good Brigade/DigitalVision/Getty Images
If you're in the mood for a little excitement, but can't physically be with your partner right now, why not gift yourselves with one or two of the best Bluetooth controlled sex toys? These nifty gadgets are becoming the go-to answer for couples who want to feel close — and keep their sex life alive — even while far apart.
That said, "Bluetooth controlled toy" does give off a slightly odd, sex-robot vibe. So if you haven't tried one just yet, let's talk a little bit about how they work. According to Angela Watson, a sex therapist who reviews sex toys with her husband at Doctor Climax, you navigate them via an app, where you and your partner can choose from different vibration speeds, sync to music, and have fun with various other futuristic options.
Since Bluetooth sex toys are controlled via a smartphone app, Watson tells Bustle, you can hand the job over to your partner, so they can help you orgasm — almost like they were actually by your side. For an extra layer of sexiness, don't forget to call on a video chat, so you can see each other's facial expressions. It'll be the perfect way to keep things spicy — and help you feel more connected — even when you're in a long-distance relationship.
Ready to vibrate each other from your respective apartments? Then check out the top-tier toy recommendations below.
Expert:
Angela Watson, sex therapist
This article was originally published on