2000s-Themed Peloton Classes That'll Bring Nostalgia To Your Sweat Sesh
From a Britney Spears run to a Backstreet Boys ride.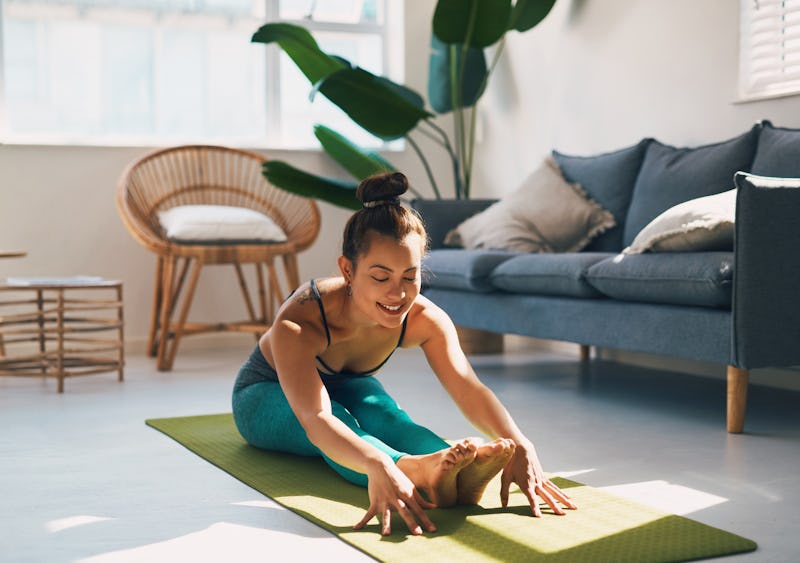 Getty Images/Hiraman
While the fitness platform Peloton's appeal is largely because of its vast range of fiery workouts, star instructors, and high-fiving community, members also love it for its playlists. You can hear all types of music genres during an exercise sesh, but arguably one of the most fun is the early-2000s themed Peloton classes.
Mixed in with the standard Peloton workouts that focus on training goals like endurance, high-intensity interval training (HIIT), cardio are classes that have music themes. So, for example, you can choose to sweat through a 90s-themed run, a cycling class set to hip hop tracks, or a country-themed strength training session. If you're craving some nostalgia, Peloton has a wide selection of workouts — of all types, from yoga to HIIT — with 2000s playlists. And yes, that means you can expect to hear the most iconic songs of the decade (and some deep cuts too) as you sweat. Think hits by Britney Spears, Outkast, Lady Gaga, and so many more.
If you want to queue up some 2000s-themed Peloton classes for a throwback-style sweat, here are 10 to fit into your workout routine.