4 Zodiac Couples Who Have Chemistry But Totally Different Lifestyles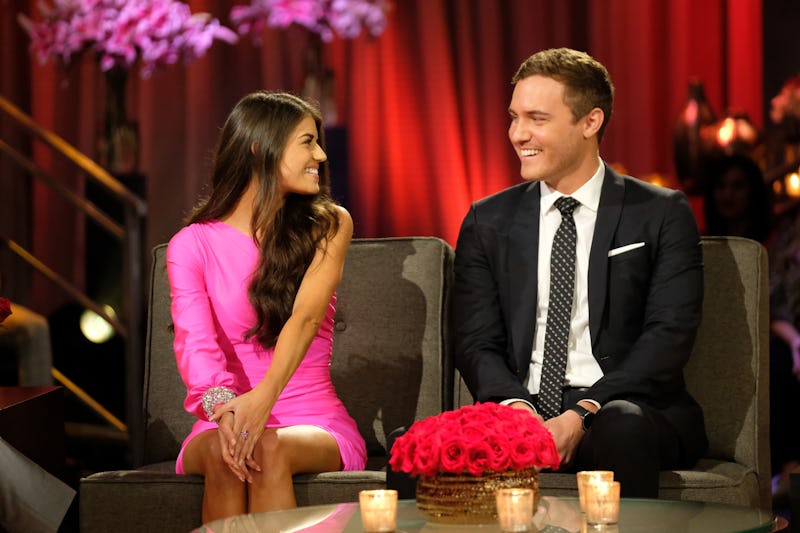 John Fleenor/Walt Disney Television/Getty Images
A lot of people are looking for "the yin to their yang," or rather, "the contour to their highlight." But you don't need to be exactly like your boo to appreciate them for who they are. Maybe you're a total neat freak, and your SO uses their floor as a hamper. Perhaps you love going out, but your partner prefers to stay in. Whatever the case, if you and your SO are one of the four zodiac couples who have chemistry but different lifestyles, you may already know how attractive opposites can be.
Take Bachelor Peter Weber (aka Pilot Pete) and contestant Maddison Prewett — in the season 24 Bachelor finale, Pilot Pete's mother Barb was quick to stress that her son and Prewett had different "lifestyles." (And by "lifestyles," she's referring to Prewett's choice to abstain from having sex until getting married, and Weber's preference to do it in a windmill on national television.) In light of their After The Final Rose interviews, during which the couple announced their relationship to the world, Prewett and Weber have made clear that while they have their fair share of differences, they also continue to have intense feelings for each other.
Here are the four zodiac couples with different priorities, but definite chemistry.