5 Zodiac Signs Most Likely To Date You For A Cash Prize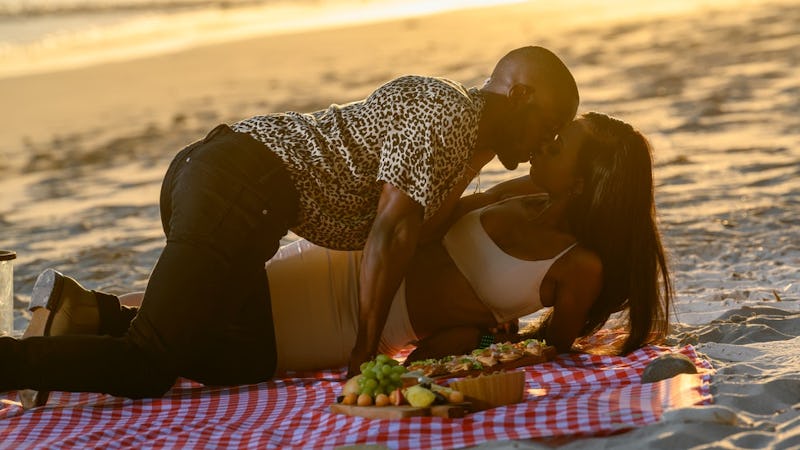 Aline Arruda/Netflix
In a world filled with 7.8 billion people, finding your perfect soulmate may be the greatest prize of all. Of course, for the five zodiac signs most likely to fall in love for money, the greatest prize of all may be meeting your special someone, in addition to snagging a boatload of cash. If you haven't yet caught Netflix's new hit, Too Hot to Handle, consider it your 2020 think piece about money, romance, and keeping your eye on the prize (and your hands off each other).
While you can't put a price on love, you sure can put a price on a paycheck. And for these five signs, the gift of green may help their heart beat a little faster.
"Some signs are attracted to the allure of money," astrologer Cindy Mckean tells Bustle. "While others are willing to risk whatever it takes to find love."
Though astrology doesn't dictate everything, it can be fun to consider how the stars impact the way people date. Whether you've always had a taste for the finer things in life or you just like to feel financially secure, here are the five zodiac signs that may just put their money where their mouth (read: heart) is.