7 Best Sex Positions For Ringing In The New Year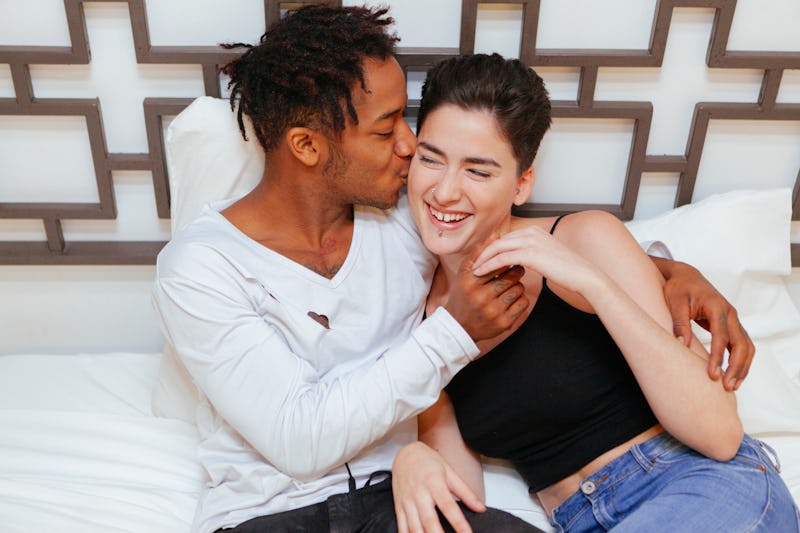 Beatriz Vera / EyeEm/EyeEm/Getty Images
If you have a favorite sex position — or one you've been meaning to try — now's the time to do it. Not only are there celebratory vibes in the air as 2020 comes to a close, but experimenting with new sex positions on New Year's Eve is a great way to feel closer to your partner.
There's something magical — and really hot — about getting it on while the clock strikes midnight. But experts say couples can also use NYE as a time to reconnect in a romantic way, particularly if you're experimenting with positions you haven't tried before.
"New sex positions create an activity for bonding, teamwork, and closeness going into the new year," Nastassia Betcher, LPC, MA, EdM, a licensed professional counselor, tells Bustle. If your relationship is new, Betcher says, this will expedite intimacy by boosting your communication skills as a couple. (Because nothing requires them quite like shimmying into a tricky position.)
If you've been together longer, trying trickier positions — or even revisiting old favorites — could be a way to rekindle a spark, or simply enjoy NYE in bed. Sound good? Then grab your partner and try out the positions below, so you can bring in the new year with a bang. Literally.
This article was originally published on