7 Sex Positions For When You Need An Energy Boost
Sex boosts your energy levels because it releases endorphins.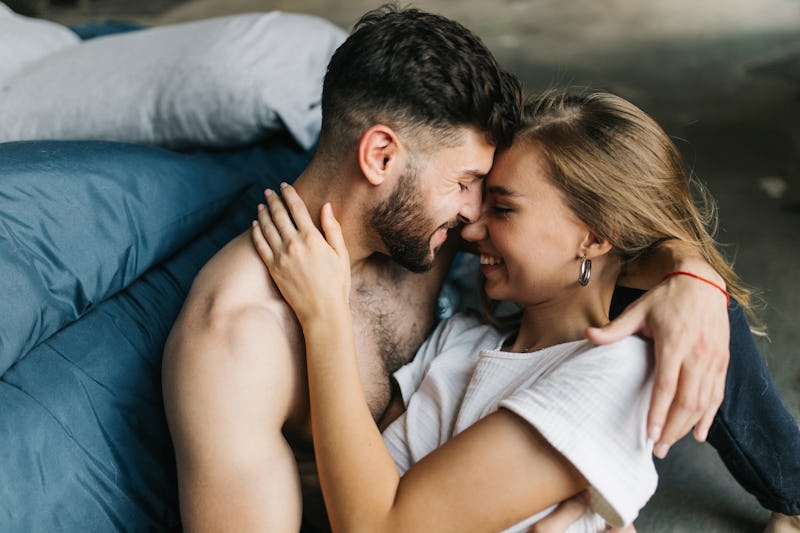 Shutterstock
If you're feeling a little sluggish or tired, the last thing you may think you want to do is have sex. And while yes, sometimes a nap or cup of coffee will be in order, there are actually quite a few sex positions that boost your energy, that you may want to try as a quick pick-me-up.
"Sex boosts your energy levels because it releases endorphins in your body that help to you feel good," Marla Renee Stewart, MA, a sexologist and author, tells Bustle. "In addition to that, when you try different sex positions, it helps to keep your brain curious and excited about the variability that is currently happening, which is also stimulating."
While good ol' missionary position will do, trying out new, invigorating positions can also increase your creativity, Stewart says, and as an added bonus, leave "you thinking about future endeavors that may contribute positively to your sexual experience."
So don't hesitate to have some unexpected sex in the morning to wake yourself up, or mid-day to kick your brain back into gear — or any other time you might need a quick boost. Below, the perfect positions to try for when you need a little extra energy.
If you're feeling a bit "blah," try one or two of these energy-boosting positions, and your day will be jazzed up in no time.
Expert:
Marla Renee Stewart, MA, sexologist and author