21 Believable Excuses For When You Need To Flake On Plans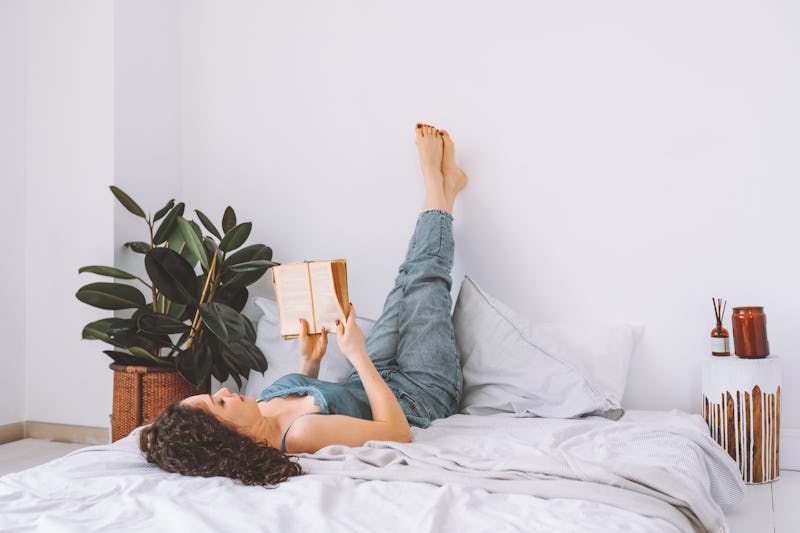 Olga Rolenko/Moment/Getty Images
It happens to the best of us. We make plans with other living human beings, and we fully intend to put on hard pants and "put ourselves out there," but then... the night arrives, and we realize that we'd really rather just stay home with a book. All night. Alone. If you frequently find yourself sitting in a sweaty bar on a Saturday night, longing for the sweet embrace of your favorite reading chair, you might want to stock up on believable excuses for when you agreed to plans, but you really just want to stay home and read.
Look, you meant it at the time when you agreed to go see your friend's boyfriend's brother's ska band. It's just that you can't put this book down now. Once you're locked into reading mode, you're sticking with that book until you hit the "Acknowledgements" page. Besides, reading about grand adventures in distant lands, or thrilling mysteries in foreign cities, or even compelling biographies about notable historical figures, beats "going out" every time.
"I love my friends, but sometimes I'd just rather read," says Eli, 26. Since they'd rather not lie to people all the time, "I'll generally make sure my excuses have a flair of truth to them." If they've had a hard day but don't want to get into the specifics of why, "I'm tired" tends to do the trick, or saying that they're "not up for people-ing." "It's not untrue," Eli tells Bustle, "and if I'm close to the person, I can choose to explain more fully when I have more energy."
If you're trying to flake on plans without losing all of your friends, here are 21 tried and true excuses to get out of plans that'll let you stay home with your book in peace.
This article was originally published on