Why Even Happy Couples Fight
Twelve ways to tell if an argument is healthy or toxic, according to experts.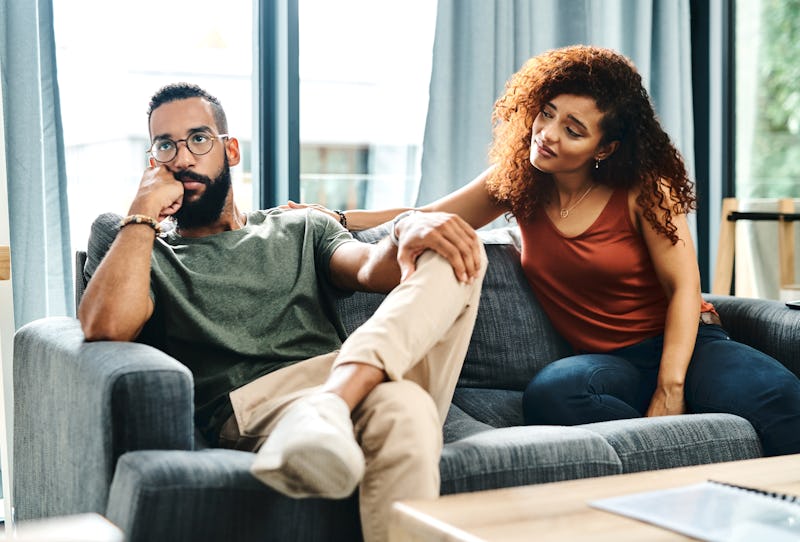 katleho Seisa/E+/Getty Images
It's easy to fall into the trap of thinking that fighting with your partner is a bad sign for the relationship. All couples fight, whether or not you see the residue of their fallouts publicly. In fact, sidestepping disagreements can lead to decreased psychological well-being the next day. "I am more worried about my clients who say they never argue with their partners," says Maryann W. Mathai, an Ohio-based counselor who specializes in helping people heal from toxic relationships. "It signals passivity, emotions being ignored, or a lack of self in the relationship — all of which are unhealthy."
That's right: Fighting can be good for a relationship. According to a 2019 study in the academic journal Personality and Individual Differences, couples' arguments typically fall into one of six categories: inadequate attention or affection; jealousy and infidelity; chores and responsibilities; sex; control and dominance; or future plans and money.
But it doesn't take academic training to know that not all arguments are healthy. Below, experts break down key characteristics to distinguish between healthy and toxic fights.
Editor's Note: If you or someone you know is experiencing domestic abuse, call 911 or the National Domestic Violence Hotline at 1(800) 799-SAFE (7233) or visit thehotline.org.
Experts:
Maryann W. Mathai, LPCC, LMHC, LPC, NCC, counselor
Michelle Smith, LMHC, psychotherapist
Jeff Larsen, psychotherapist
Christine Scott-Hudson, LMFT, ATR, psychotherapist
Dr. Carla Marie Manly, psychologist
This article was originally published on