13 Things Toxic Moms Love To Say
These familiar catchphrases still sting as an adult.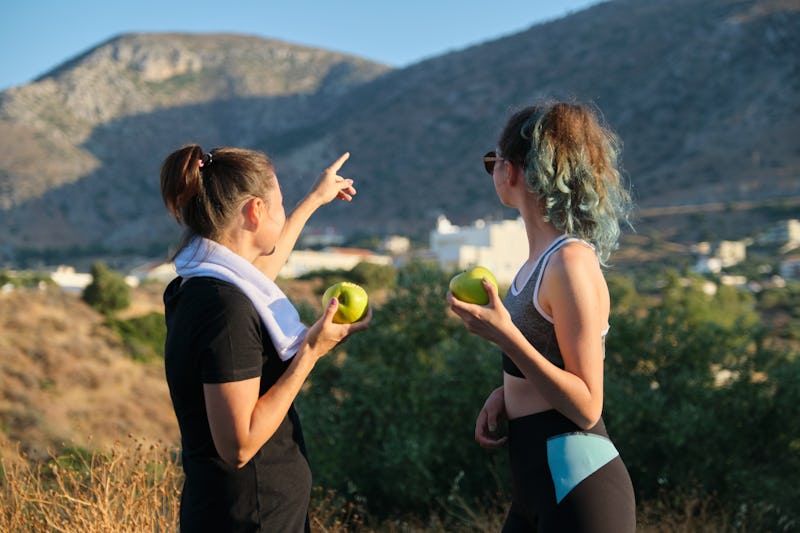 Valerii Honcharuk / 500px/500Px Plus/Getty Images
A toxic relationship is typically a two-way street. But in a mother-child relationship, the parent does wield the bulk of the emotional responsibility — hence why there are a lot more toxic moms than toxic daughters. It's not always clear when a parent is crossing a line, but experts agree that signs your mom is toxic can be found in the way she speaks to you.
Although it's a fine line, a toxic relationship isn't always synonymous with emotional abuse, which can also come out in the words your mom uses. "A toxic relationship is a dynamic between two or more people where emotional needs generally go unmet because of issues that have nothing to do with the other person," Danielle Forshee, Psy.D, L.C.S.W., tells Bustle. "It becomes emotional abuse when there is character assassination and put-downs that continue despite your attempts at communicating how it affects you." This can be a sign of a toxic daughter, too, but because the parent is supposed to be in charge in a relationship, the onus is on them to model good behavior. Only, that doesn't always happen.
A key indicator of a toxic mother-child relationship "is the mother being dependent on the child for her own emotional needs, or for needs not typically met within a mother-child relationship," family therapist Julie Williamson, L.P.C., tells Bustle. (Not exactly "best mom ever" behavior.) And while evidence of this imbalance might be clear to an expert, people inside of the dynamic might have a hard time recognizing toxicity for what it is. It is up to you how you proceed with this relationship once you have that info, but a family therapist might be able to correct the relationship, or a personal therapist could help to support you independently.
Here are 13 phrases that toxic parents might use.
Having a toxic relationship doesn't have to mean you should cut your mom out of your life. But recognizing any of these behaviors in your relationship with your mother might be an indicator that you should prioritize putting work into making the relationship more balanced and healthful. Boundary setting, open communication, and even family therapy can help. You deserve to do what's right for you, and not have your mother breathing down your back years after you've left home.
Experts:
Danielle Forshee, Psy.D, L.C.S.W.
Julie Williamson, L.P.C.
Sara Stanizai, L.C.S.W.
Joshua Klapow, Ph.D.
Dawn Friedman, M.S.Ed.