20 Signs Your Relationship Isn't Working Anymore
If it's meant to end, let it.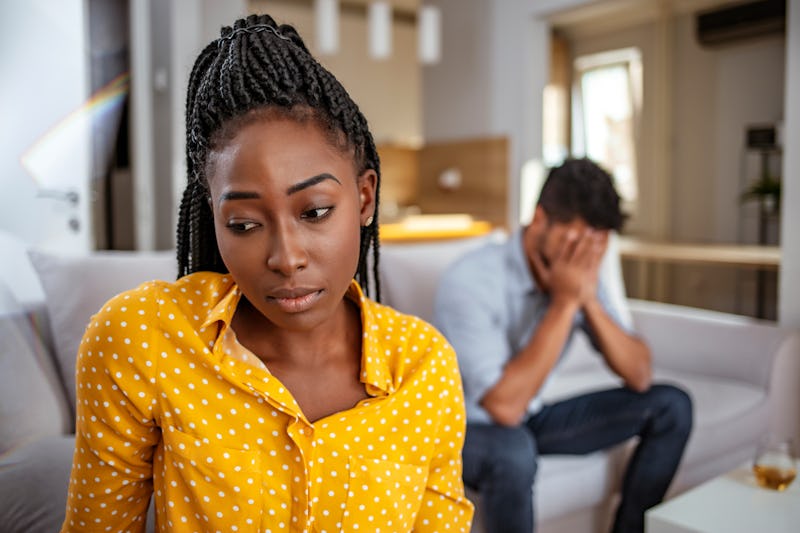 ljubaphoto/E+/Getty Images
Not all relationships have to spiral dramatically before ending in flames. If you start picking up on small problems, or notice you aren't quite as happy as you once were, it can still be a sign your relationship is beginning to end — and that it may be best to move on.
The thing is, when you aren't experiencing explosive arguments or a ton of toxicity, it can be tough to know if your relationship is ending, Clara Artschwager, a modern dating and relationships coach, tells Bustle. And it's even tougher to know when to leave.
When your connection is mostly OK, it's tempting to stick around, even though you aren't fully happy. "It's [also often] hard to shake the societal programming that all relationships are meant to amount to marriage or long-term partnership," Artshchwager says. "But the reality is, each relationship serves a different purpose in our lives."
If yours has run its course, it's run its course. If it's meant to end, let it. You don't have wait for things to go downhill before going your separate ways. Instead, if you pick up on these subtle signs your relationship is ending, experts say it may be better to leave sooner, rather than later.
Experts:
Clara Artschwager, modern dating and relationships coach
Joanne Ketch, LPC, LMFT, psychotherapist
Jade Bianca, dating coach
Dr. Mike Anderson, sex and relationship expert
Laura Goldstein, LCMFT, licensed marriage and family therapist
Dr. Caroline Madden, MFT, licensed marriage and family therapist
Michael Hilgers, M.MFT, licensed professional counselor
Kyle Elliott, MPA, CHES, life coach
Celia Schweyer, dating and relationship expert
Dr. Adi Jaffe, mental health expert
This article was originally published on