11 Tasty Mocktail Ideas For Dry January, Straight From TikTok
Alcohol-free piña colada included.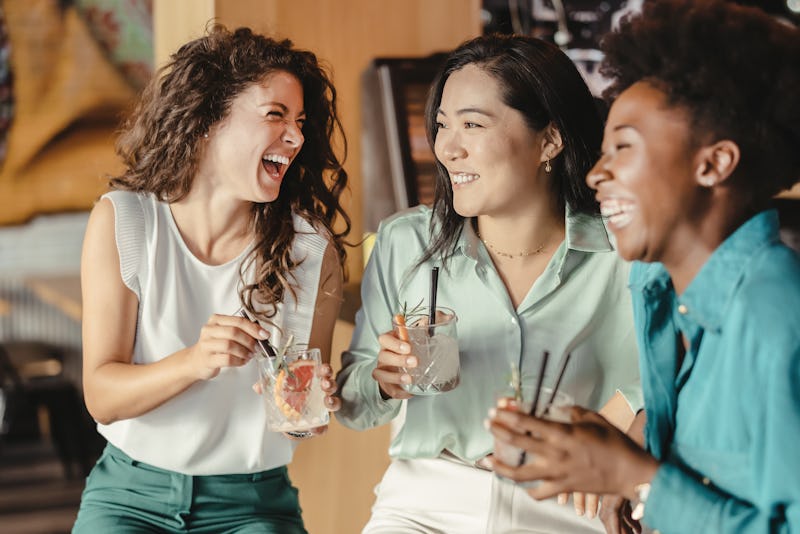 PixelsEffect/E+/Getty Images
Dry January is here — and with it comes a plethora of fun mocktail ideas from TikTok. Whether this is your first time partaking in the break from alcohol or it's your fifth year doing it, the social media world is chock-full of all sorts of stand-ins for margaritas, sangria, and other popular drink orders, and they can help you navigate the rest of the month without feeling like your life has drastically changed.
Dry January can be a tough road, but if you take one glance at the popularity of hashtags like #nonalcoholicdrinks and #dryJanuary on TikTok, you'll see that you're definitely not alone. "Dry January is the most popular time of the year to take a month-long break from alcohol," says Karolina Rzadkowolska, a certified alcohol-free life coach and author of Euphoric: Ditch Alcohol and Gain a Happier, More Confident You, who notes that it all started as a public health campaign in the UK before it became so mainstream.
While everyone's reason for doing Dry January is different, some benefits include a boost in your mood, waking up hangover-free (yay!), and an opportunity to reassess your relationship with alcohol. That said, if you feel more comfortable having some sort of tasty drink in hand when bingeing your favorite show or hanging with friends, mocktails can be the perfect solution.
For some inspiration, here are 11 mocktails ideas from TikTok that you can whip up at home. All you'll need is a few ingredients like fruits, herbs, and juices — and perhaps a shaker to feel like a total pro.