10 Brilliant At-Home Workout Motivation Tips To Steal From TikTok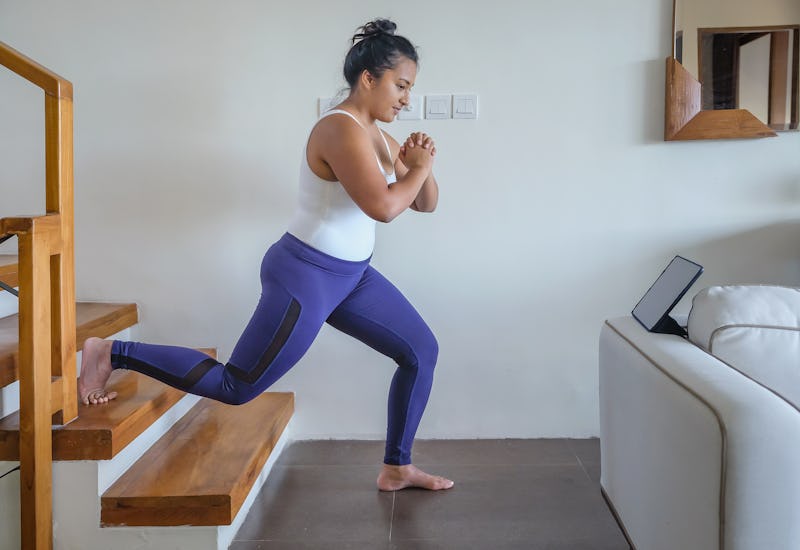 Kanawa_Studio/E+/Getty Images
Summoning the energy to put down your screen and get out of bed to exercise can be tough — especially if you're just working out in your living room. That's where social media apps come in: These motivation tips for working out at home from TikTok can inspire you to overcome that pre-sweat dread and slay your digital fitness routine.
It can be hard to find and maintain a workout routine you enjoy while you're stuck at home. There's no set schedule, after all, so you're not exactly forced to make it to a gym class on time to avoid late fees (remember that?). But TikTok happens to be chock-full of genius hacks that can get you into the exercising mood and ease the transition from couch to cardio (or whatever activity you love).
Whether it's scheduling a class with a friend or suiting up in your favorite athletic wear, there are little tweaks you can do that'll bring you to your yoga mat or resistance band so you can reap all the physical and mental health benefits of moving your body — and even have fun doing so. Check out these 10 brilliant motivation tips for at-home workouts on TikTok for major inspo.