9 Texts To Send Someone Having A Bad Day
Postmating Thai food to you now.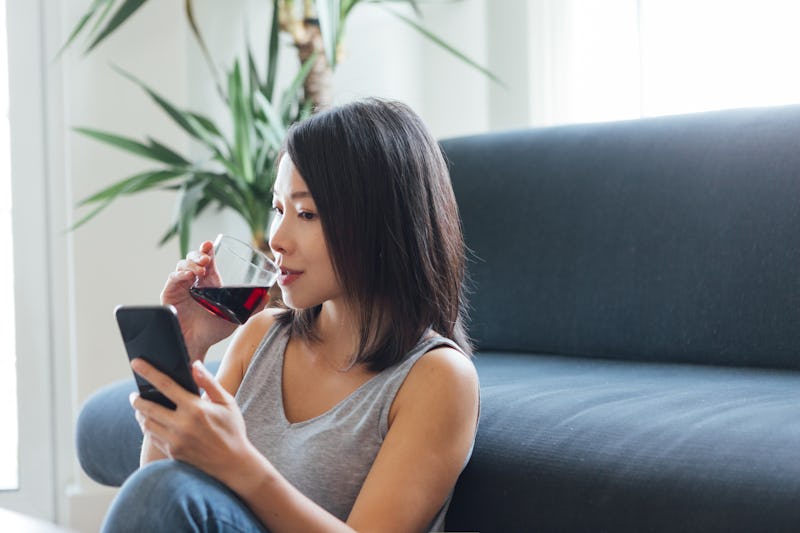 Oscar Wong/Moment/Getty Images
In the olden days, BC (before coronavirus), you could comfort a distressed friend with a loving embrace or by buying a round at your favorite dive bar. But as the pandemic continues into the fall, knowing a few texts to send someone having a bad day can help you support your loved ones when you can't be together in person.
Between the presidential election and, you know, the global pandemic, there's a litany of stressful things on everyone's minds right now. In times of unrest, connecting with friends and family can help you feel more supported. Whether your best friend is struggling with working from home or your partner is fighting with their parents about politics, being there for the people in your life and those you love can make even the worst days feel a little bit easier. With group gatherings on hiatus, putting in a little extra effort to connect virtually can remind your loved ones that they are not alone.
From movie suggestions to extra compliments, here are nine texts to send someone having a bad day because we all have bad days from time-to-time. But every day is made better by receiving a funny message or meme from your best friend.