12 Texts To Send Someone Who Ghosted You
"I can't read your mind and I don't want to assume anything."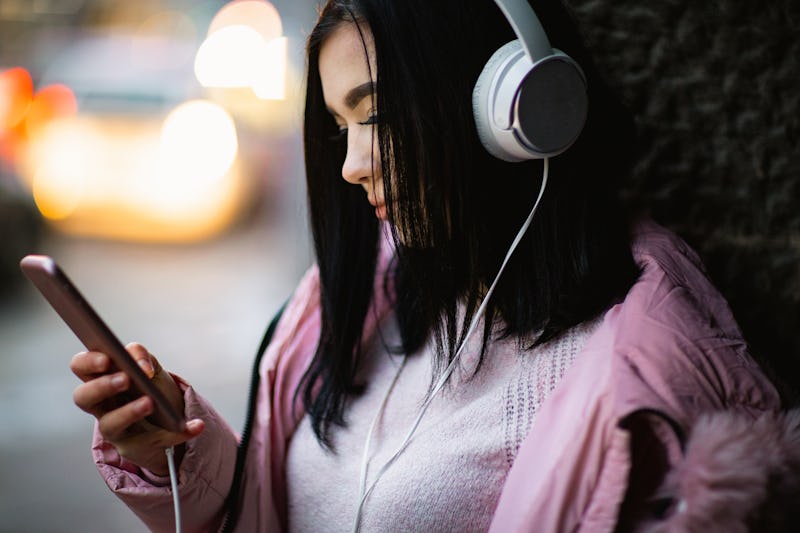 bojanstory/E+/Getty Images
Despite what the 1995 Christina Ricci classic (and the 1998 Hilary Duff sequel) may have led you to believe, there's no such thing as a friendly ghost. If you haven't heard from your crush in weeks, these texts to send someone who ghosted you will bring you the clarity and closure you crave.
Like cute shoes that cause blisters, cute people that cause heartache are unfortunately all too common. According to a 2020 survey by Hinge, 91% of users say they've been ghosted, and that's, like, a full A- on an exam. For Susan Winter, relationship expert and bestselling author, reaching out to a ghoster is all about balance. "We don't want to look desperate, but we need resolution," Winter tells Bustle. "Are they in or are they out?"
If your date has gone radio silent, Winter suggests making one last effort to reach out. "If you don't get a reply, or get a vague 'breadcrumb type' answer, then bail," Winter says.
Whether you're looking for a Serious Committed Relationship or just a fling, you deserve someone with the ability to communicate their basic feelings. Though ending things with someone can be uncomfortable, it's always more considerate than leaving someone in the lurch.
If you're tired of being left on read, here are twelve texts to send.
Experts:
Clarissa Silva, behavioral scientist/relationship coach and creator of Your Happiness Hypothesis Method
Susan Winter, relationship expert
Cherlyn Chong, breakup and dating specialist from Steps to Happyness
This article was originally published on