20 Expert-Approved Texts To Send When A Ghoster Returns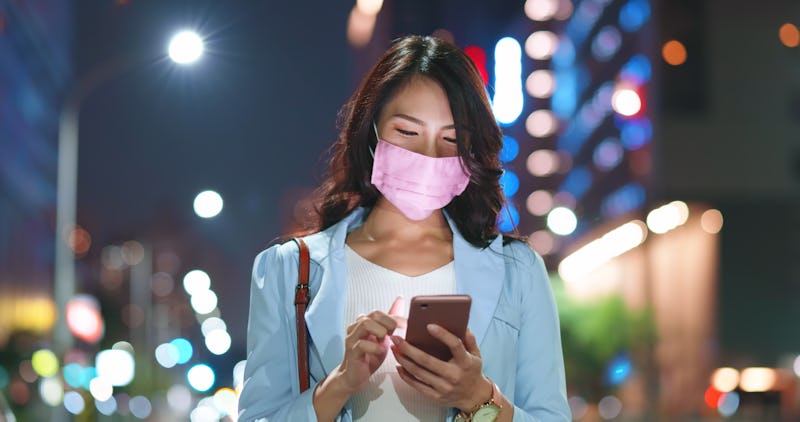 PonyWang/E+/Getty Images
It's always surprising when someone who ghosted you randomly returns, like a specter in the night. You might receive the famed "you up?" text at 1 a.m. or the "hey, how are you" message after being left on read for a year. The audacity is so strong with ghosters, it can be tough to figure out how to respond.
Of course, the simplest — and often best — option is to ignore them, block their number, and act as if you never received their message. You shouldn't feel obligated to reply to a ghoster, especially if you've 100% moved on. That said, you might jump at the chance to gain closure and shut things down once and for all. And really, who could blame you?
"You have the right to decide to exercise a healthy boundary and emotionally protect yourself," Krista J Miller, MS, LMFT, LCDC, a licensed marriage and family therapist, tells Bustle. "Someone who ghosts is showing you who they are: someone who doesn't respect you." So if you'd like to tell them to take a hike, go for it.
Not replying totally counts as a reply. But there's also no shortage of witty and pointed things to say, should you choose to text back. Here, 20 texts to send someone who ghosted you for a variety of occasions.
Sources:
Krista J Miller, MS, LMFT, LCDC, marriage and family therapist
Stephanie Michelle, life coach
Gita Seshadri, PhD, LMFT, licensed marriage and family therapist
Anita Chlipala, LMFT, dating and relationship therapist
Alexis Dent, relationship expert
Margot Zaher, empowerment and relationship coach
Susan Trombetti, matchmaker
Claire AH, matchmaker and dating coach
Dr. Joy Heafner, licensed marriage and family therapist