11 Texts To Send To Stay In Touch With Family
Here's what to say when you don't have big news to share.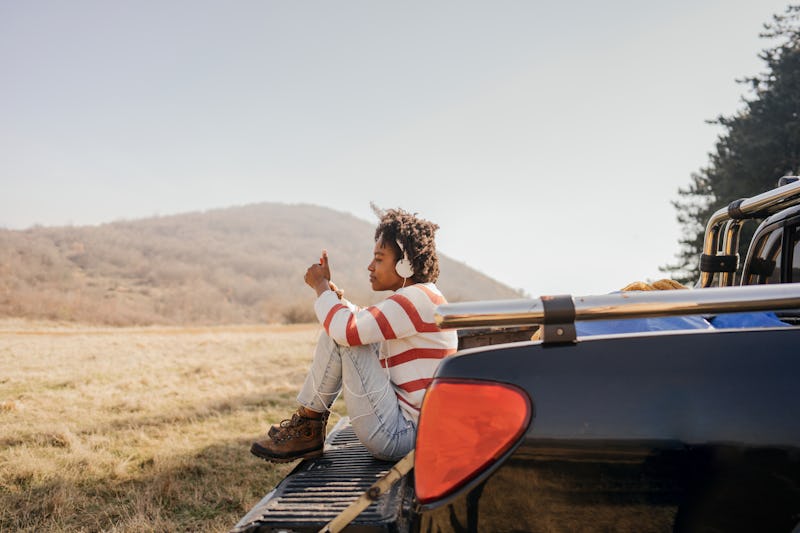 AleksandarNakic/E+/Getty Images
You've got a family WhatsApp going, but it seems to drift off into silence whenever no one's graduating from college or getting a new job. Maybe there was an argument that didn't really get resolved, or nobody is a champion communicator, or you're all in different states and there's a Lot Going On. If you're looking for ways to keep in touch with family members without having to pick up the phone, experts say a well-placed text can work wonders.
After 18 months of COVID, people are feeling particularly disconnected from their families because of long months of separation and enforced Zoom calls. "I haven't seen my mom in person since, like, April 2020," May, 27, tells Bustle. "I'm really tired of just seeing her face on video. She's gotten really into Supernatural, so all our chats are about that."
Particularly if there's been an argument, being the one to step up to the conversational plate can be a model for the rest of your fam. "Making attempts at reconciliation and reconnection can be healing in the long run," Julie S. Heinl, LMFT, a therapist with therapy platform Alma, tells Bustle. But even if family silence isn't full of hurt, it can be hard to navigate. Saying that you just want to check in might not have the right tone, and sending a random factoid or picture could mean the conversation drifts back into nothingness again quickly. Here are some ideas on what to say when you want to get back in touch with your fam.
Experts:
Bisma Anwar LMHC
Amy Cirbus Ph.D. LPC LMHC
Julie S. Heinl LMFT