8 Things You Should Know About Having Sex With Your Ex
Plus, the secret reasons why it can be even hotter the second time around.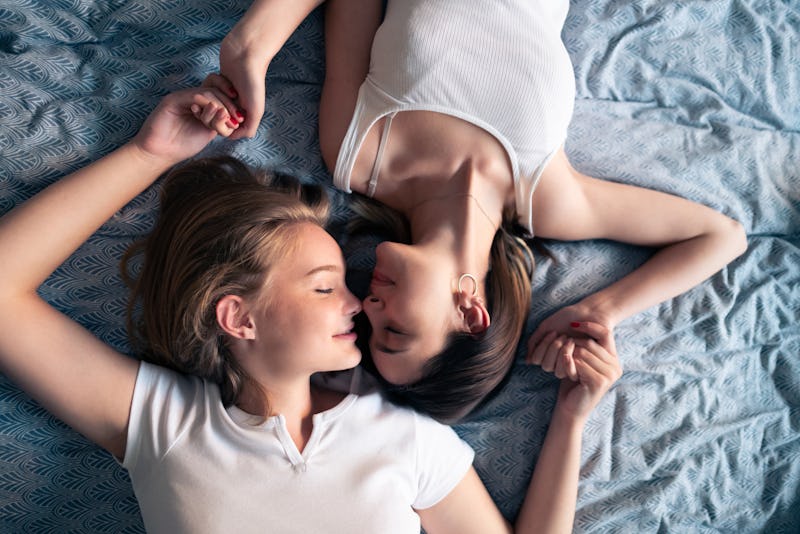 SrdjanPav/E+/Getty Images
People tend to have a lot of strong feelings about having sex with an ex. Some are convinced the sex is better the second time around, while others assert that it only ends in heartbreak.
While it may not be for everyone, there's no reason to be fatalistic. In fact, a recent set of studies published in the journal Archives of Sexual Behavior found that having sex with your ex doesn't actually hinder overall breakup recovery. Participants kept logs of their post-break up experiences, including whether or not they tried to initiate sex with an ex partner. The data showed that that overall those who slept with an ex didn't have distressed feelings about it.
"This research suggests that societal handwringing regarding trying to have sex with an ex may not be warranted," lead author Stephanie Spielmann said in a press release about the study.
And there may good reason that exes found comfort in pursuing each other. "Revisiting the sexual side of the relationship can help resolve some of that past hurt," Clarissa Silva, a behavioral scientist and relationship coach, tells Bustle.
But that's not always the case, and if you're not on the same page as your ex, you might wind up with some fresh wounds. Here are eigh things to keep in mind before you have sex with an ex.
This article was originally published on